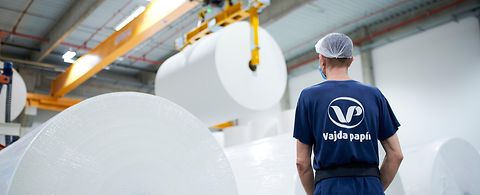 A BIG STEP FORWARD
Vajda Papír sets up a greenfield tissue mill with ANDRITZ latest tissue and automation technologies.
Vajda Papír was founded in 1999 with only one machine producing toilet tissue. Today, over twenty years later, it is the market leader in Hungary, producing over 100,000 tons of sanitary paper for napkins, bathroom tissue, and paper towels. The company's own products are sold under the brand name "Ooops!" in large drugstore and supermarket chains in over 20 other countries, mainly in Scandinavia, the Baltic states, and Eastern Europe.
The company recently expanded its production capacity and product offering by building a new greenfield mill near the small town of Dunaföldvár. The expansion, which began in 2017, was carried out to enable the production of extra-strong and highly absorbent paper for new target customer groups, including hotels, restaurants, and cafés. "We were well aware that we needed a specifically improved paper quality for these customers that we could not purchase on the market in sufficient quantities," says Attila Vajda, Managing Director, Vajda Papír. "The obvious thing to do was to begin producing paper here locally – paper of very high quality."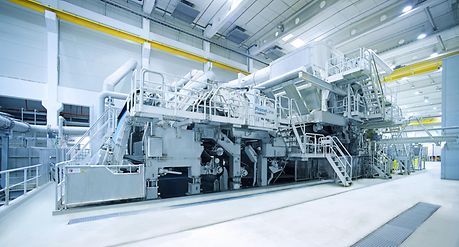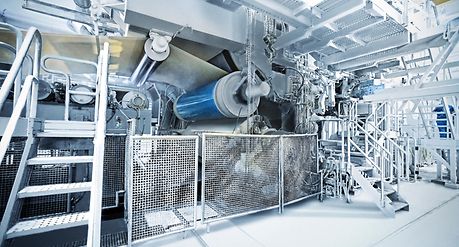 ANDRITZ has accompanied Vajda Papír's history of growth as a technology supplier and system partner and was contracted to design and supply the complete tissue and production line for the site. Within 15 months, ANDRITZ delivered a complete tissue production line which was installed and started up by the end of 2018. The new Vajda Papír location, with a workforce of 130, is now the largest and most modern mill for tissue products in Hungary.
The scope of supply from ANDRITZ comprises the latest PrimeLineCOMPACT VI tissue machine with a PrimeDry Steel Yankee and a PrimePress XT Evo shoe press. In addition, it includes a complete stock preparation system, with pumps, automation, electrical equipment, all peripheral units and the relevant ancillary services. The machine was also fitted with latest Metris digital technology to allow measuring and management of data for the utmost in production efficiencies.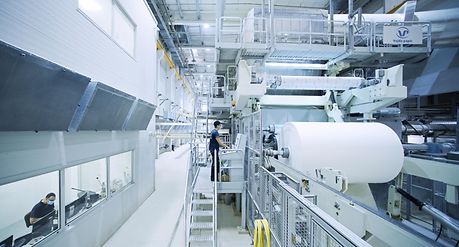 As well as designing and supplying the complete tissue production line, ANDRITZ also provided comprehensive support during start-up and, thanks to the installed Metris digital solutions, is always available for advice and troubleshooting during operations. "We deliberately sought out a lean overall package that is state-of-the-art. The line provides the right response to our needs and those of our customers," says Attila Vajda. "We are particularly pleased with its efficiency, paper quality, and comparatively low energy consumption."
From the ANDRITZ point of view, the project was extraordinarily broad, covering the entire engineering work. It began with basic planning and went on to include energy distribution, control systems, and automation technology. "We like challenges – complex undertakings, particularly in Europe, which are exactly in line with our capabilities and thus of great interest to us," says Tine Kocbek, ANDRITZ Project Manager Tissue.
"This project has enabled us to take a big step forward," concludes Vajda. "We have been working for a long time towards being able to produce sanitary paper ourselves and becoming an integrated supplier for various groups of customers instead of just purchasing, converting and selling paper in Hungary. And now we have succeeded."