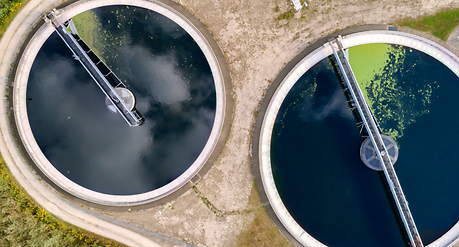 Greater efficiency
ANDRITZ has delivered a biosolids processing facility with a large drum dryer to the US environmental company Synagro and the city of Fort Worth, Texas. The plant will dewater 1.2 million gallons/day of liquid digested sludge and produce 110 tons/day of fertilizer granules.
Less CO₂
Dried granules have a higher solids density and lower volume of water than those produced by belt filter presses, which results in a significant reduction in the weight of the final product. Hence, the CO₂ emissions associated with trucking the dried biosolids have dropped by more than 70%. But that's not all: Starting in 2024, the dryer facility will be fueled largely by biogas (digester gas) from the nearby wastewater treatment facility. This will further reduce the carbon footprint associated with biosolids processing operations.
170 years ago, Fort Worth, Texas, was a tiny, dusty outpost of the US Army. Today, almost a million people live in the city – and the population is growing. ANDRITZ is helping to process the ever-increasing volume of wastewater by converting residuals into fertilizer – while at the same time reducing carbon emissions from biosolids operations.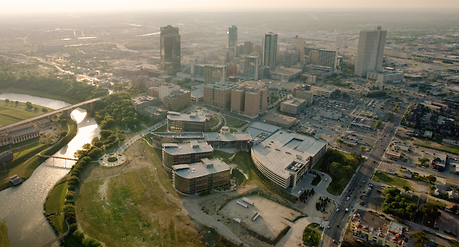 Fort Worth, Texas, is an expanding city. Almost one million people live and work there, and there are only twelve larger cities throughout the USA. But as a city becomes more attractive to live in, the challenges it faces also increase. For example, when it comes to water management. It doesn't often rain in North Texas, and high temperatures above 40° C are not unusual in summertime. Thus, water is precious in Fort Worth.
The topic of wastewater has correspondingly high priority for the city authorities. In the Village Creek Water Reclamation Facility on the Trinity River in Fort Worth, more than 7,200 liters of wastewater are treated per second before being discharged into the river. During the dry months, the treated water can account for up to 95% of the river flow. In order to maintain river life and protect the river's function as a source of drinking water, optimum operation at the Village Creek Water Reclamation Facility is a must.
This also applies to the treatment of biosolids, a byproduct of the wastewater treatment process that contains nitrogen, phosphorus and other important nutrients. Fort Worth's priority is to beneficially reuse this valuable material, but do so in an innovative and economically prudent manner. Therefore, the city partnered with the US environmental company Synagro to install a sustainable solution for sludge treatment.
"We are currently saving about 200,000 US dollars per month in operating costs."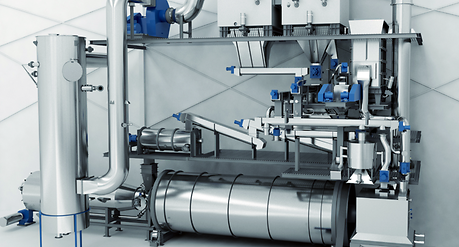 Synagro selected ANDRITZ to design, manufacture and deliver a plant that produces dried granules from the liquid sludge. The ANDRITZ high-performance decanter centrifuges dewater the liquid sludge and directly feed one of the largest and most efficient drum dryers in the world, evaporating up to 14 tons of water per hour. The dryer features a specially designed back-mixing system producing high- quality, homogeneous granules that are free of bacteria and pathogens, so-called "Class A biosolids". The dried sludge granules are taken away on trucks and marketed by Synagro as first-class fertilizer.
Less volume, less CO₂
This solution also provides the city with several economic and ecological advantages. "At the moment we are saving around 200,000 US dollars a month in operating costs compared to operations with belt filter presses," says Chris Harder, Director of the Fort Worth Water Department. "These savings will increase substantially upon completion of the new biogas pipeline from the Village Creek Water Reclamation Facility to the new drum dryer plant. The pipeline is scheduled to be completed in April 2024." The biogas will then be used as a sustainable source of energy for drying operations.
From sludge to granulate
The equipment supplied by ANDRITZ to Fort Worth is a proven solution for sludge treatment.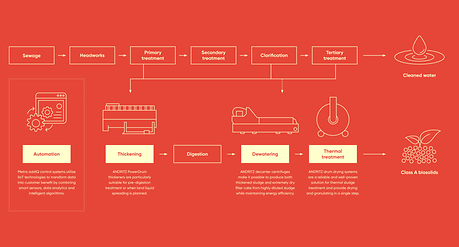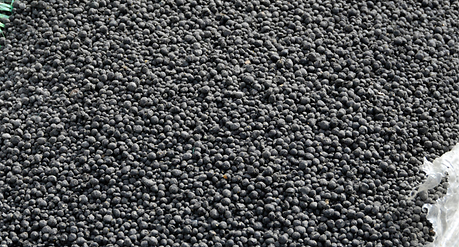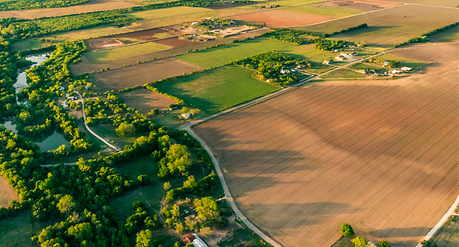 Minimizing
Drying provides an optimal way of treating sewage sludge. The process in which the water is evaporated at high temperatures disinfects the sewage sludge at the same time and reduces the volume by 70%. This results in a dried product that can be used as an organic fertilizer or a renewable energy source.
About Synagro
Founded in 1986, Synagro Technologies has around 750 employees and collaborates with more than 1,000 municipal and industrial water and wastewater facilities in North America. For some, it is only about cleaning wastewater. Others, like the city of Fort Worth, work together with the Texan company to process waste into compost, fertilizer or fuel granules.
"A biosolids master plan was completed in late 2018 and includes a detailed analysis of how to best handle Fort Worth's biosolids for the next 20 years," Chris Harder continues. One big advantage of direct thermal sludge drying is that the granules have a much smaller volume than the wet sludge, which results in a significant reduction in the weight of the final product. "Hence, the CO₂ emissions from trucking activities have been reduced by 70%," explains Chris Harder. In combination with the new biogas pipeline and its  carbon-neutral fuel, this will significantly reduce the overall carbon footprint of the biosolids processing facility.
Synagro takes a similar view of the project: "We are repeat purchasers of ANDRITZ technology solutions. The drying plant in Fort Worth is the eighth such plant that we are using," says Pam Racey, Vice President Project Development at Synagro. The ANDRITZ commitment, technologies and performance guarantees have also helped in this project to deliver an industry-leading recycling plant. "The drying technology is excellently suited to achieve Fort Worth's goals in terms of reliability, sustainability and cost-efficient production of a quality product."
Read more success stories ...