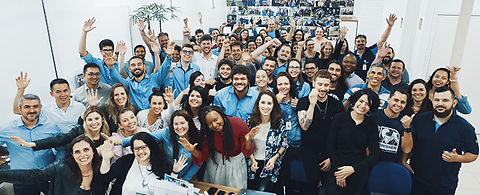 Rebeka, Divisional Financial Controller. ANDRITZ Metals, Slovakia
Get some insights about financial controlling at ANDRITZ. Where passion meets career.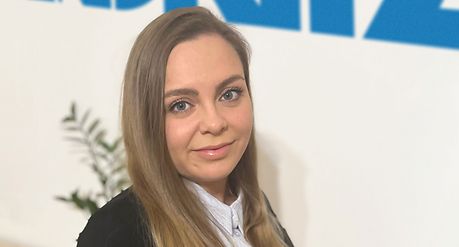 What is your role at ANDRITZ?
Currently, I am working as a Division Financial Controller. I began at ANDRITZ in 2017, and just recently started working for ANDRITZ in Slovakia in our shared service center where I support the Metals Business Area in Vienna.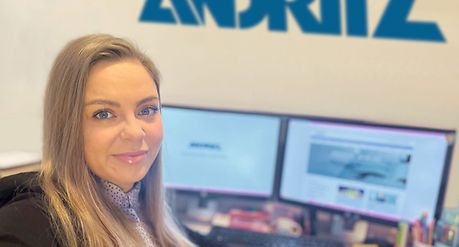 What are you most passionate about in your job?
First thing that comes to mind are the opportunities to learn and improve my experience within ANDRITZ. Additionally, having the possibility to come out of my comfort zone due to the changes in the work environment, i.e., Home Office. Working from home was something totally different for me and a challenge, but in parallel, I work with such experienced colleagues who share their valuable knowledge which I treasure about them. It pushes me forward that all my colleagues are so kind to me and always able to share knowledge and their experiences with me. Lastly, of course, the challenges I face each day. I entered the theoretical business world at university during my studies, but the 'real world' experience I got just now in my current position and also from a previous position as key account manager. All of which has allowed me to get a real picture of the business world. As a child I liked counting and playing with numbers, so I feel that I am in the right place now.

I work with such experienced colleagues who share their valuable knowledge which I treasure about them
What opportunities have helped you advance your career within ANDRITZ?
Firstly, I have to say, that I applied to my first job position for ANDRITZ by mistake. There was request for technical background and as I studied Economics, I thought that it is not something for me. So I can say that first opportunity was that I got a job in ANDRITZ. But very soon thereafter I got my start as a back-office manager for ANDRITZ Slovakia in 2017. I quickly found out that it is not only about sending emails and printing orders. During this time I become interested in production and life-cycle of our products and this interest continued over to my next position. In 2018, I started as a key account manager for Aftermarket & Service multi-divisional. I also had the pleasure and opportunity to build relationships with our intercompany customers, started my coordinating function between departments in the company and got deeper in to the life cycle of product and project execution. In the same year, I finished my master's degree at University and I could focus on my career. After a few years, I was offered an opportunity to support ANDRITZ Kufferath, and then later on a fantastic opportunity arose as divisional financial controller for ANDRITZ Metals Vienna.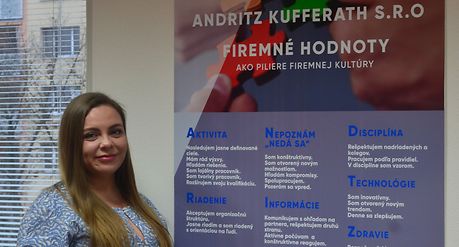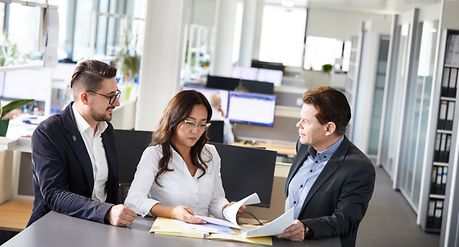 What does ANDRITZ offer you that perhaps other employers do not? In addition, what do you think makes ANDRITZ unique?
From the very beginning I felt that ANDRITZ is a strong, stable and very successful employer. I feel that ANDRITZ take care of their employees, I feel that I am part of the team and a part of the family. Also, we continually hear about attraction, and promotion of female colleagues, which sometimes is overlooked in other companies in the engineering industry. Additionally, I am happy we're treated equal, that there are same rules for all of us and everyone has equal opportunities. 
ANDRITZ is continually striving to be innovative and also taking a conscious step to reduce negative environmental impacts. I think that ANDRITZ faces up to all the big questions, and makes solid steps to try to find solutions. This is not only for employees, but also for customers and society in general, which makes me proud that I can be a part of it. 
I think that COVID-19 crisis taught us a lot, also that we can work from home and still connect the world, all 280 companies and work-sites. I never imagined that it will be possible for me to work from home. Not only that, but I came from Eastern Slovakia, where you don't have a lot of opportunities to find a job. From this reason people feel that just have to stay at work, unhappy, but still keep working. Sometimes you feel that you don't have another chance or option. So ANDRITZ offering Home Office was huge benefit for and all employees globally. It didn't matter if you came from east or the west, If you believe in your knowledge and experiences, if you are hardworking and have a passion for your job. There is always an option and opportunities to stay with ANDRITZ. And this was for me very important when I needed a change in my life that I got support from my colleagues, support from ANDRITZ. I feel that ANDRITZ takes care of all of us.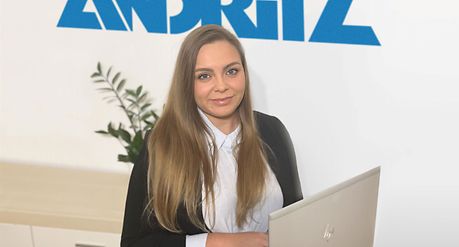 Is there a particularly memorable experience or achievement from your career that you would like to mention?
A key takeaway, in general, is the amount of training that I've received over the years at ANDRITZ. But also, there is another most memorable experience to share. We learned ASAP from our ASAP key users from Graz. There is very interesting typology of people which enabled us how to talk and deal with different personalities as ANDRITZ is a truly global company, and we deal daily with different cultures. In addition, I received engaging trainings on how to become an Excel expert working with contingency tables and macros, which I have been using for years now. 
Another key experience to share, and probably most important was, working on 'lighthouse' projects(LHP) with colleagues from varying locations, where we got to listen and learn from each other. Also, another LHP orientated for improvement of processes. 
Last but not least, all personal meeting where we had the chance to meet each other personally and talk about our work for better collaboration and understanding. Meeting our colleagues in real life, in my opinion, always improves working relationships. And as an achievement for me, is that in every position that I've been in with ANDRITZ, I had the opportunity to continually grow in many directions.