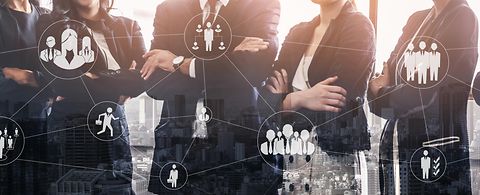 Sustainable company and attractive employer
Our dedicated and highly qualified employees are our highest capital.
Hence, the assurance of high labour standards and good working conditions, as well as employee and community relations, and gender balance are important parts of the social focus area of our ESG program. 
Being an attractive employer
The attractiveness of ANDRITZ as an employer as well as the well-being of the Group's employees is a major topic in ANDRITZ's social goals. We offer our workforce a working environment with equal opportunities, attractive means of further development, fair pay regardless of origin and gender, as well as attractive career paths. With a wide range of educational and training courses and encouragement of diversity in the company, we want to maintain and increase our employees' job satisfaction and motivation. We seek to keep our employees in the company for as long as possible and thus to minimize the voluntary turnover rate.

Our target
A voluntary turnover rate of <4.5% by the end of 2025
The Group relies on diversity and is committed to a multicultural working environment with prospects of an international career. This creates positive effects because employees of different origins, religions and cultures as well as different ages can exchange their knowledge and practical experience. We also want to increase the number of female staff. We cooperate with universities to support and encourage female students, and we also try to help our employees with child care obligations, for example by offering them part-time employment contracts. Several locations have company-run kindergarten facilities, some of which also focus on technical skills.

Our target
Increase the share of female employees to 20% by the of 2025
Occupational health and safety
Responsibility towards employees is also manifested in the areas of occupational safety and preventive health care. We want to develop a preventive safety culture and establish an appropriate sense of awareness in the long term.
ANDRITZ provides all employees as well as all other persons directly and indirectly involved in its business activities with a safe, secure and appropriate working environment. We will continue to implement measures to further enhance the safety of our staff, with the ultimate goal of zero accidents.

Our target
Reduction of the frequency rate of injuries causing lost time (any accident with more than one day lost time per one million working hours) by 30% every year compared to the previous year