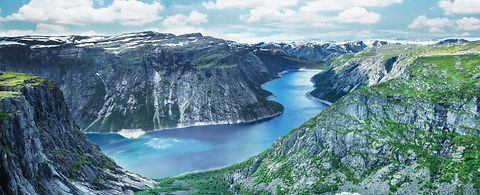 Hydro service and rehabilitation in USA
ANDRITZ has refurbished seventy hydropower units in the United States representing about 54% of fleet share of the countries total installed capacity.
Innovative modernization measures increase the profitability and lifespan of hydropower assets. Services of the company range from operation and maintenance, to long-term optimizations as well as digitalization and automation. Repairs and spare parts deliveries are also part of the portfolio.
ANDRITZ was awarded a contract for the upgrade of the Kaplan turbine hubs of the John Day Lock and Dam hydropower station, in the northwest of the United States of America. ANDRITZ will disassemble the entire turbine-generator unit, repair the Kaplan runner on-site, replace as needed wearing components, install new runner hub internals, refurbish as-required mechanical components off-site, reassemble the unit, and perform testing and commissioning after the installation. Following the repair, all the runners under the contract will function as double-regulated Kaplan runners.
Under this contract, ANDRITZ will modernize the entire automation systems at the John W. Keys III pump-generating plant with new digital excitation systems, protection relays, unit controls and turbine governor systems for all the six pumping units and the six pump-generating units.
The new systems will enable completely automated control and monitoring processes, taking advantage of the most advanced computerized data acquisition and control technologies.
Collierville Generator Rewind Project
The Collierville power plant has two units, each generator rated at 140MVA. The rewind project includes the design, manufacture, and delivery of new Roebel bars, removal of existing windings, inspection and evaluation of stator core as well as installation of new windings. On-site generator disassembly, reassembly, testing and commissioning after reassembly is also in the scope of deliveries. The contract was awarded at the beginning of March 2018 and the first unit was turned over and back online in early December 2018, two weeks ahead of the schedule. Right after the completion of the first unit, the customer released the notice to proceed of the second unit, which is expected to complete before Thanksgiving 2019.