About the company
ANDRITZ Hydro – Market leadership thanks to tradition and innovation.
The ANDRITZ Hydro is a global supplier of electro-mechanical equipment and services from "water-to-wire" for hydropower plants.
ANDRITZ Hydro elaborates long-living, environmentally friendly and economically efficient solutions for hydraulic power generation. Maintaining the natural environment, mankind, and technology in perfect harmony is an important part of ANDRITZ Hydro's corporate culture.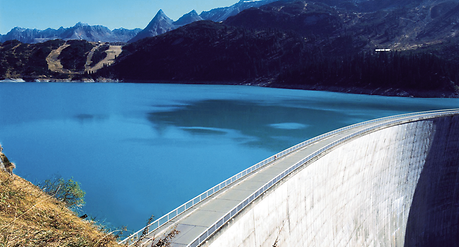 Future development of worldwide hydropower generation
Hydropower currently supplies about 16% of the world's electricity needs. Most medium-term scenarios predict that power requirements will be covered primarily by a combination of various new, renewable, and fossil fuel resources. According to current forecasts, awareness of global warming (due to CO2 emissions from fossil fuel plants and other sources) will lead to significant political pressure in the next decade. As a result, the demand for hydropower - a well-proven and the most developed form of renewable energy - will grow.

ANDRITZ Hydro's customers also attach great importance to sustainability. Their sustainability strategies are based on installation of modern, environmentally friendly technologies and processes, and on social responsibility. Therefore they are investing in infrastructure, health care and education at the locations and communities in which their companies operate.

Additionally, new jobs are created for the local population, sub-suppliers, and other industries, improving the living standards  of thousands of people.
Advantages of hydropower
So far, only about 30% of global hydropower resources have been developed. Compared to other energy sources, hydropower offers some important advantages:
Hydropower is a well-proven form of power generation.
Water is a renewable source of energy.
Hydropower contributes significantly to the reduction of greenhouse gas emissions.
Hydropower is a clean form of energy and leaves no environmentally harmful residues.
Hydroelectric power generation is cost-efficient and not sensitive to fuel price increases.
In many regions of the world, hydropower reservoirs are also vitally important for water supply, irrigation, and flood protection.
Civil construction work for hydropower plants creates local jobs and supports the regional economies.
Hydropower conserves fossil fuel resources.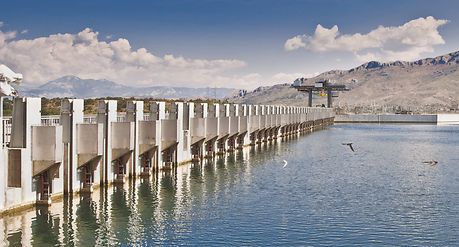 Thus sustainability and conservative use of resources are given top priority.
ANDRITZ Hydro highlights:
More than 180 years of accumulated experience in turbine design
Over 31,900 turbines (more than 471,000 MW) installed globally
Over 125 years of experience in electrical equipment
The complete range up to more than 800 MW
ANDRITZ Hydro is a leading supplier in the service and rehabilitation market and a world market leader for small hydropower solutions.
The organization
ANDRITZ Hydro is headquartered in Vienna, Austria and has more than 50 locations in more than 25 countries worldwide The company is organized in four main divisions.
 Large Hydro
 Service & Rehab
 Compact Hydro
 Turbo Generators