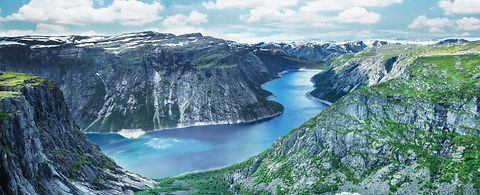 ANDRITZ Hydro in the USA, Charlotte
ANDRITZ Hydro in the USA is part of the ANDRITZ group. The company is one of the leading global suppliers of electro-mechanical equipment for hydropower plants.
Since the 1990s ANDRITZ Hydro has an office in Charlotte (North Carolina) in order to  successfully address the USA market.
In 2010, ANDRITZ Hydro acquired the majority shares of Precision Machine and Supply Inc. in Spokane (Washington), adding one more manufacturing facility to its portfolio.
News August 2021
HPP Keystone, USA
Order for generator rehabilitation
 
References on the US market
The reference list of projects includes major rehabilitation projects located on the key waterways of the US such as the Mis­sissippi, Arkansas, Tennessee, Colorado, Susquehanna, and Columbia rivers. ANDRITZ Hydro is the OEM to over 35% of the installed base of hydro units in the US and has refurbished 70 units in the US, with a combined output  of more than  43,000 MW, representing about 54% of fleet share of the countries total installed capacity.
ANDRITZ has received a new contract to modernize the first four units, B1–B4, at Rock Island Powerhouse 1.
ANDRITZ's proposed turbine design increases capacity, at lower heads, and boosts unit efficiency, providing incremental value to Chelan PUD. Another benefit of the new runners is the fish-friendly design, reducing the number of blades from six to four and reducing the risk of blade strike by a factor of 33%.
Lower Monumental Dam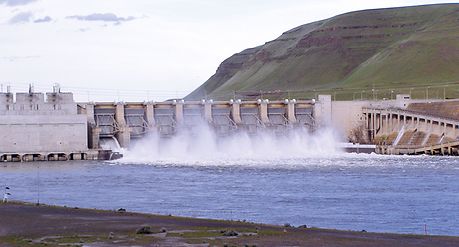 At the Lower Monumental Dam hydropower plant turbine unit #1 experienced a runner hub linkage failure. The rehabilitation work replaced internal hub linkage components requiring disassembly of the main unit and turbine runner. For unit#1 were also supplied new stator winding and a stator core.
Repairs also included cavitation repair to unit #1 blades, hub and discharge ring as well as repair of cavitation damage to the unit #2 runner. Following the repair, both runners will work as completely functional double-regulated Kaplan run­ners.
Olmsted 1
The project included a new powerhouse, two new Compact units, replacing of the four existing penstocks with a single buried penstock, and construction of a new power transmission line. Operating under a net head of 102 m, the new horizontal Francis turbine units will have a nominal output of 8 MW and 3.2 MW. All works will be executed whilst preserving the existing historic powerhouse.
City of  Atlanta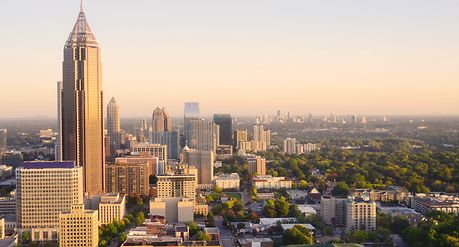 Atlanta has intensified its efforts to provide safe and stable supplies of potable water for its citizens. Bellwood quarry – northwest of Atlanta's downtown district – is going to become one of the biggest water storage facilities in the country, ­storing some 2.4 billion US gallons of water (9.1 billion liters) as part of this program.
Converting a 300 ft (91.4 m) deep ­quarry into a water storage facility and recreation area includes blasting two circular pump station shafts near the quarry, one 35 ft (10.7 m) diameter and 200 ft (61 m) deep and the second with a 20 ft (10.6 m) diameter and 300 ft (91.4 m) deep. Five further 6.3 ft (1.9 m) diameter pump shafts are to be constructed, along with a new power substation and various improvements to existing infrastructure.
Check out our HYDRO News App
ANDRITZ HYDRO Corp. | Charlotte