Quality certificates
ANDRITZ Hydro actively pursues a thorough risk management to identify and mitigate potential risks
Quality management at ANDRITZ Hydro  means: quality of products, quality of processes, and quality in safety and environmental issues.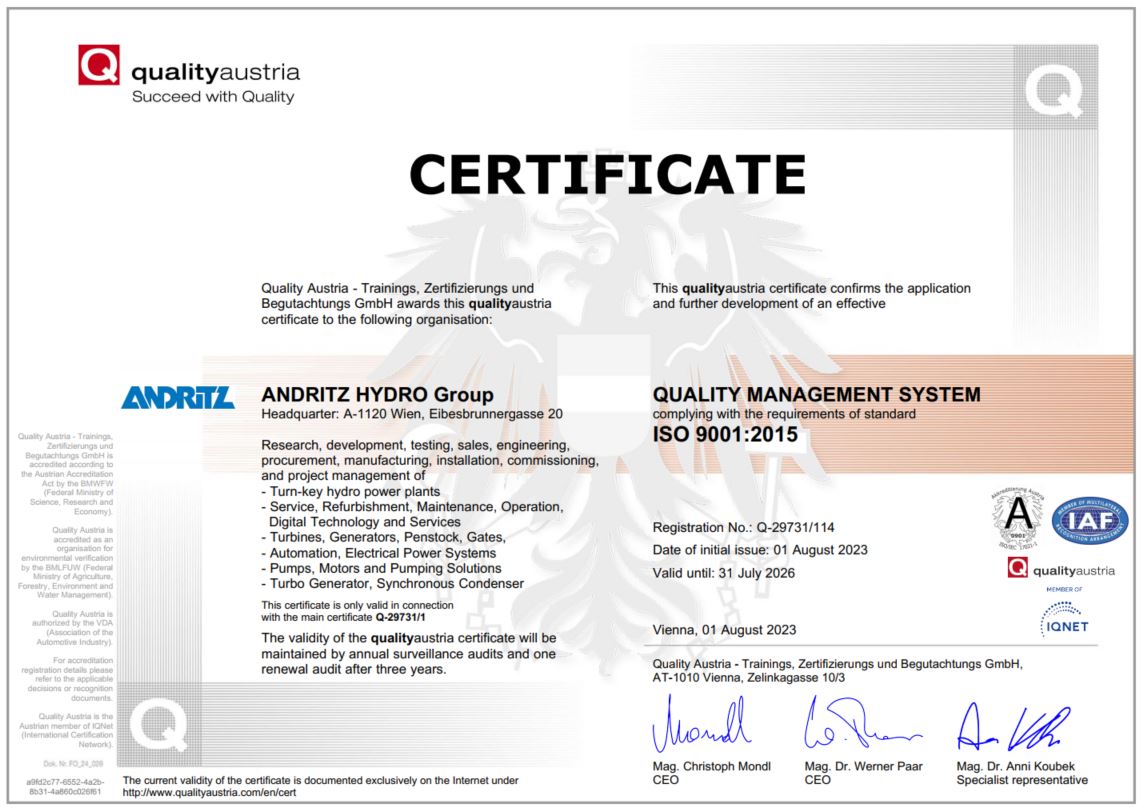 With a global quality management system ANDRITZ Hydro ensures that its customers all over the world receive high quality, reliable products and solutions. The safety and efficiency of used machines and equipment has a high focus. ANDRITZ Hydro's quality management system defines fully developed business processes that helps to execute orders efficiently and ensuring that delivery dates are met.

Safety and environmental protection on installation sites are major objectives at ANDRITZ Hydro. Therefore global standards are defined and used as a basis for planning and implementing adequate safety and environmental measures for each individual project. These measures are aimed at preventing accidents and ensuring prompt and suitable action in critical situations.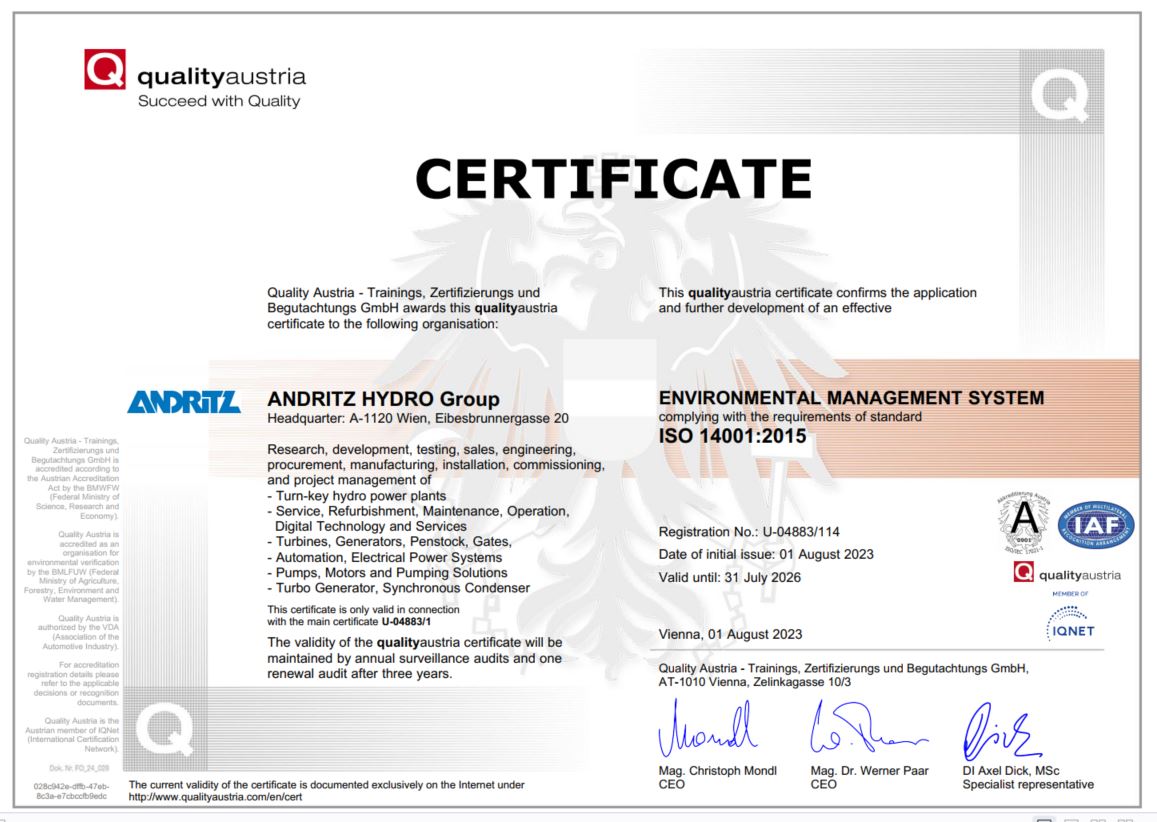 Global standards
The quality management system is implemented at all ANDRITZ Hydro locations and ensures uniform product and order execution standards worldwide. The global certification partner, Quality Austria, conducts certification audits at all locations and confirms effective and consistent implementation of the quality standards in the certificates issued.
All ANDRITZ Hydro locations have certification according to ISO 9001, ISO 45001, and ISO 14001.