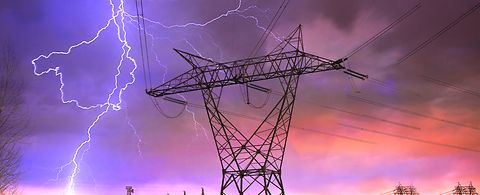 Electricity for 16,000 Homes
USA, Alder
In mid-2020, ANDRITZ Hydro received a Design-Build contract from Tacoma Power to rebuild unit #11 at the Alder Dam.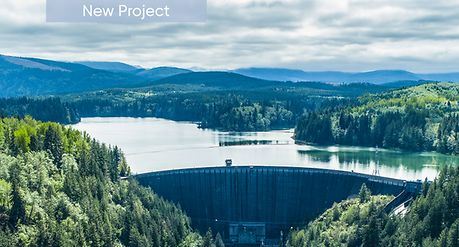 Tacoma Power is a public utility providing electrical power to the City of Tacoma and the surrounding areas and it supplies about 179,000 customers. Tacoma Power owns seven hydropower generation facilities in Washington State.
Alder Dam is located on the Nisqually River in Pierce County, about 32 miles (55 km) south of Tacoma in Washington. ANDRITZ Hydro is the OEM for both the turbines and generators in this powerhouse. Turbine components include a vertical shaft Francis turbine with a single turbine guide bearing that were both supplied by Pelton Water Wheel Co. The generator components include a vertical shaft with a combined guide and thrust bearing mounted above the rotor and a guide bearing mounted below the rotor as well as a closed ventilation system with surface air coolers. The generators for units #11 and #12 were manufactured by General Electric (GE) and were put into operation in 1947 and 1945, respectively. Both Pelton Water Wheel Co. and GE Electric (hydro business) are now part of ANDRITZ Hydro.
The project consists of the design, manufacture, procurement, and construction for the replacement, repair, or refurbishment of components relating to one vertical hydroelectric generator that has reached the end of its useful life. The scope of work also includes the rehabilitation of the major turbine components, and the complete unit disassembly and reassembly. This contract will be executed by ANDRITZ Hydro's local team in Charlotte, North Carolina with support from ANDRITZ Hydro locations in Weiz, Austria, and Morelia in Mexico.
Completion of the project is scheduled for the end of 2022.
The Alder Dam Design-Build contract is the most significant contract to be awarded by this utility since the major unit rehabilitation project at its Mossy­rock Dam, which was completed by ANDRITZ Hydro approximately 10 years ago.
Technical Details
| | | |
| --- | --- | --- |
| Total output: | 50 MW |   |
| Scope output: | 1 × 25 MW | |
| Head: | 68.58 m | |
| Speed: | 225 rpm | |
| Runner diameter: | 2,463 mm | |