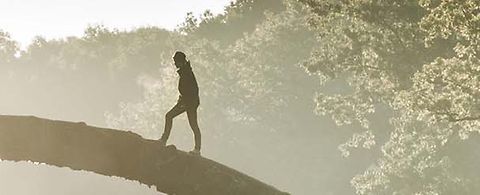 Ukraine - Big plans for Hydro
The largest country with its borders entirely within Europe, Ukraine is a developing country whose economy relies largely on agriculture.
With very fertile farmlands, Ukraine is one of the world's largest grain exporters but other important industry sectors are heavy industry, vehicle manufacturing, and information technology. Over the last two years, the economy has shown considerable growth as it increasingly opens to the EU and other western industry states.

Most energy supplies, especially oil and gas, have to be imported. Total annual electricity generation amounts to 155,414 GWh. Of this, nuclear power contributes some 55%, fossil-fueled thermal and CHP 32% and hydropower around 6.8%. Aside from hydropower, other renewable energy sources represent only about 1.2% to date.

Total installed hydropower capacity is 6,229 MW, including 1,528 MW of pumped storage. About 60% of the installed hydropower base, corresponding to some 3,400 MW, was built in the 1960s and is now in need of modernization and rehabilitation. A large-scale and on-going rehabilitation program to improve generation capacity, reliability and safety of most of the existing hydropower plants should be completed during 2022. Rehabilitation and modernization could add more than 4,000 MW of hydropower capacity to the country's total.

In order to reduce the need for expensive imported fossil fuels, Ukraine has also established a goal to more than double installed hydropower capacity to reach 15.5% of the total supply over the next decade. Several new projects are currently in the planning or feasibility study phase. The technically feasible national hydropower potential is about 21,500 GWh per year, of which half has already been ­developed.

Ukraine intends also to increase the share of other renewable energy sources such as wind, solar, and small hydro in the future. Currently, renewables show the highest growth rates but their share of national generation total is still small. Interesting incentives and new tariffs are being launched in order to attract investors to the country's energy sector.

ANDRITZ Hydro in Ukraine
ANDRITZ Hydro established a representative office in the Ukrainian capital Kiev back in 1992. This office covers the entire product and service portfolio including large new installations with entire "from water-to-wire" packages. In addition, rehabilitation and modernization services, equipment for small and mini hydropower units, automation solutions, pumps for all applications and turbo generators are all also available locally. 
"ANDRITZ is the first West European contractor for a large hydro rehabilitation project in Ukraine."
Dnipro 1, Dnieper River
The Dnipro 1 hydropower plant was originally built in 1939 and, together with the Dnipro 2 expansion of the plant, is the largest hydropower scheme in Ukraine at 1,500 MW capacity. After almost 70 years of operation, to improve performance, efficiency, and reliability the units now need to be replaced. ANDRITZ is the first West European contractor for a large hydro rehabilitation project in Ukraine and will supply three 75 MW Francis turbines and generators including dismantling of the existing equipment and supply, installation, and commissioning of the new units. According to the terms of the contract, the last unit should be finished and commissioned in late 2021.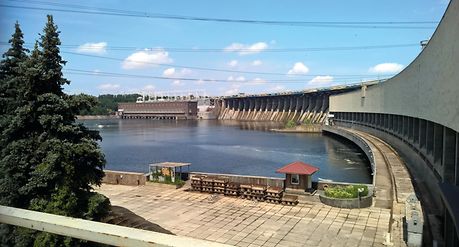 Krutogorna Ja, Kiev
ANDRITZ was awarded a contract to supply the complete electro-mechanical equipment for the new mini hydropower plant Krutogornaja. Due to the small size of the installation and the need to maintain the necessary pressure in the utility water supply line, the three turbine units are pumps operating as turbines. Completion of the entire project is scheduled for 2019.

Automation Systems
In recent years ANDRITZ has supplied 15 turbine governor systems for some of the largest hydropower stations and pumped storage plants in Ukraine. These governors operate in plants with a total installed capacity of about 2,500 MW and demonstrate the high quality of ANDRITZ technology and our expertise, as well as the confidence this installs in our customers.

TO KNOW
| | |
| --- | --- |
| General Facts | |
| Population: | 44,831 Mio. |
| Access to electricity: | 100% |
| Installed hydro capacity: | 6,229 MW |
| Share of generation from hydropower: | 6.8% |
| Hydro generation per year: | 10,568 GWh |
| Technically feasible hydro generation potential: | 21,500 GWh |
|    | |
| ANDRITZ Hydro in the country | |
| Installed and/or rehabilitated capacity: | 225 MW |
| Installed and/or rehabilitated units: | 3 |
| Locations: | Kiev |
Source Facts: The World Bank, IHA, CIA Factbook, Hydropower & Dams World Atlas 2018