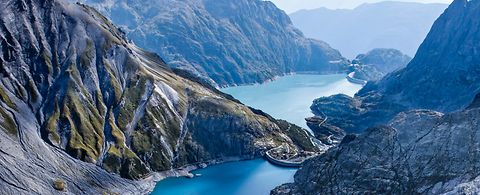 Barrinha, Brazil
First Mini Compact for Brazil
The small hydropower project, Barrinha is located in Jardinópolis, Santa Catarina, Brazil. Maue S/A - Geradora e Fornecedora de Insumos, part of CERAÇÁ, a cooperative energy distribution company, is developing the project. The engineering company in charge of the basic project and technical specification is Tamarindo Engenharia.
Initially the client was considering a vertical Kaplan unit at HPP Barrinha, but after some discussions and analysis decided to use a horizontal Compact Axial turbine. This was a bold decision because in Brazil the market is very conventional as vertical machines are not common.
HPP Barrinha has a very special layout as there are 360 m of penstock crossing rock before reaching the powerhouse. ANDRITZ Hydro received an order for the supply of two turbines, butterfly valves, flywheel, high pressure unit, and thrust bearing, including installation and commissioning.
This is the first Mini Compact solution supplied by ANDRITZ Hydro in Brazil. As of contract, the comissioning is scheduled to be completed by end of 2018.
Traditionally, local manufacturers have a strong market position in Brazil, but ANDRITZ Hydro succeeded with its state-of-the-art technology and economic offer. Hence, the winning of this contract is even more important and represents a significant step into the Brazilian small hydropower market.
TECHNICAL DATA
| | | |
| --- | --- | --- |
| Total output: | 3.5 MW |   |
| Scope: |  2 X 1.76 MW | |
| Head: |  10.95 m | |
| Speed: |  450 rpm | |
| Runner diameter: |  1,450 mm | |
| |   | |
Author: Diógenes Paranhos and Karen Sanford