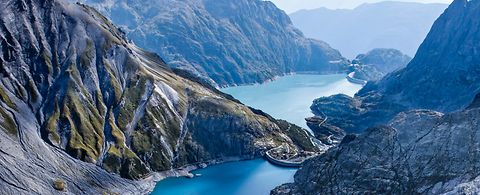 Editorial
New opportunities for pumped storage, development of the global hydropower market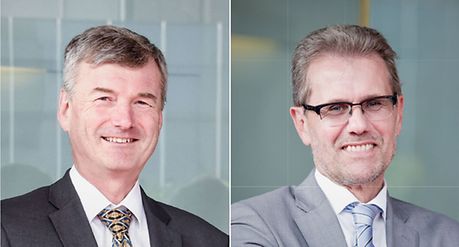 Dear Business Friends,
With a growing installed base of volatile wind and solar power plants, an economic solution for large-scale energy storage is becoming more and more important. Pumped storage power plants are currently the most economical way of efficiently storing large amounts of energy over a longer period. Indeed, this capability mean pumped storage power plants already play a significant role in stabilizing power grid frequency and voltage. Due to their black start capability, a pumped storage plant also acts as a safety line for supply security. ANDRITZ Hydro was and is one of the pioneers of this technology. The latest in a long line of project successes is the recent order for two variable speed pump turbines with asynchronous ­motor-generator units for what will be the world's largest pumped storage power plant – Fengning 2 in China.
Currently, the global hydropower market is stagnating, impacted by low electricity and energy prices.New green field and many modernization and refurbishment projects have been postponed and only a few larger projects were selectively awarded. Nevertheless, ANDRITZ Hydro has been successful in securing contracts for Abdelmoumen in Morocco, E.B. Campbell in Canada, Callahuanca in Peru, Alto Tâmega in Portugal, and of course Fengning 2.
Around the globe, several small hydropower project contracts were also awarded or are under construction, such as San Andrés in Colombia; the first Mini Compact Hydro in Brazil – Barrinha, Traunleiten in Austria, or the installation of two Compact Axial turbines integrated in the fish lock system of Xayaburi in Lao PDR.
The global demand for water supply, irrigation, and flood control is growing. With highly specialized large engineered pumps ANDRITZ Hydro is able to offer outstanding solutions for these markets. Project examples are Kaleshwaram in India or Yen Nghia in Vietnam.
Despite some challenges, with the revival of pumped storage in combination with rapid growth in wind and solar, new technical solutions for existing demand, and interesting opportunities for the small and mini hydro sector, pump solutions, as well as hydropower refurbishment and modernization opportunities, ANDRITZ Hydro is confidently looking forward to the future hydropower market.
With kind regards, and sincere thanks for your continued trust,
Wolfgang Semper     Harald Heber