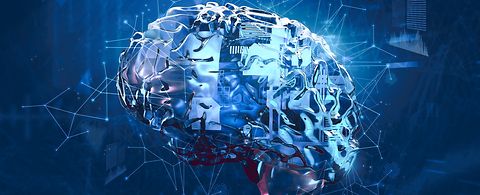 A Milestone in Innovative O&M Approaches
Cerro Del Áquila (500 MW), Peru
Cerro del Águila HPP was commissioned in 2016. During the warranty period and beyond, ANDRITZ Hydro was able to keep in contact with the owner and support them through remote assistance. This site support helps in dealing with minor troubleshooting and supports the transfer of solutions which generate added value for the client.
Under the long-term O&M contract, ANDRITZ Hydro is providing a Metris DiOMera platform and all related services. The ANDRITZ Hydro "Smart Spares" concept has been specified by the customer. This forecasts the delivery of a selected volume of spares which is kept available at the Cerro del Águila site and is available to be used on demand by means of an innovative "Use and Stock" mechanism.
The most relevant aspect of this O&M agreement is the implementation of an "Integrated Maintenance" concept. It helps to forecast rehabilitation works for major components such as all the plant units, valves and so on. It includes both major and minor rehabilitation works as well as repairs for worn components.
For the first time in the hydropower business, this new model provides a guarantee for defined key performance indicators in the period between major service intervals. ANDRITZ Hydro guarantees core client KPIs like annual water availability under well-defined and measured constraints such as limits on operations, sediment contents and so on. Digitalization is the key enabler for this new concept.
Author: Mario Arquila, Elisabetta De Lai