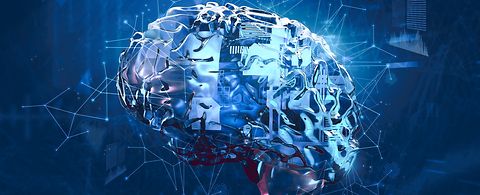 Intelligent Monitoring
Digital O&M – from monitoring to asset management
The new intelligent monitoring platform for hydropower plants by ANDRITZ.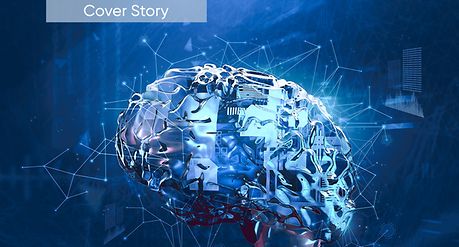 Today's energy markets are undergoing major changes, all of which have a direct impact on hydropower asset management and operations. Energy price volatility is increasing together with the complexity of regulatory conditions and the need for flexible operations. New financing models are driving the need for more secure long-term reliability of equipment. There is continuous cost pressure. Meanwhile, maintaining technical know-how is becoming a challenge. The reality of hydropower operations and maintenance is changing rapidly.
Consequently, developing an O&M strategy suited to today's business environment offers considerable commercial benefits. The need for adequate information is key to help decision-making, risk assessment, and selecting appropriate maintenance strategies, such as deciding on a predictive or scheduled maintenance program. Assessing the condition of aging hydropower components is therefore a cornerstone of modern hydropower asset management.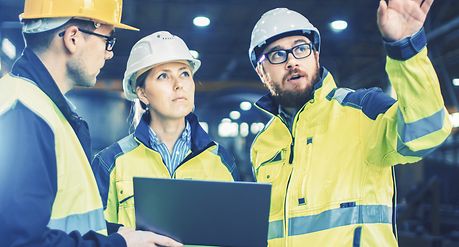 Operation and maintenance approach
Aligning maintenance programs with effective operations is changing the focus from traditional, calendar-based scheduled maintenance. As a first step, operators must consider condition-based maintenance and adopt maintenance tasks that are appropriate to the effective status of components. Taking a second step on this path, operators are to move to a predictive maintenance posture by anticipating when any given inspection / maintenance task should be executed.
Applying predictive maintenance modeling allows hydropower asset owners and operators to optimize maintenance programs with the objective of reducing costs. However, improvements in operations that target increased revenues are also possible. Obviously, both issues must be addressed comprehensively if the challenges of aging components are to be mitigated throughout the asset's lifetime. Condition-based and predictive maintenance, optimization of operations, and follow-up on aging components is made possible by processing all operational data that are already available from hydropower plants.
Indeed, large volumes of data are already available. There are standard monitoring measurements, operations data, market data and maintenance records. However, this digital maze of information represents a challenge for hydropower operators. It cannot be addressed by the agnostic Big Data methods that exclude the engineering and operations expertise built-up by operators and manufacturers over many years. For hydropower, structured data processing is of critical importance.
Operation and maintenance enhanced by digitalization will make your asset fit for the future.
Applying structured data processing to condition-based maintenance solutions relies on the development of Key Diagnostic Indicators (KDIs). These are equivalent to the fingerprints of the present status of a given parameter for a system or component and indicate its current "health condition level". For example, steadily increasing bearing temperatures may remain within admissible limits but are suggestive of a potential issue.
Similarly, predictive maintenance is built from Key Trend Indicators (KTIs) that define the future evolution of the health status of the said system or component. The KTIs give an indication of the residual service life before maintenance, inspection or replacement is required, depending on the client's specific maintenance strategy.
There are different approaches to establish these KDIs and KTIs, which are developed from different types of meta-models. As a first level, universal models are based on general physical laws and engineering knowledge are considered. For example, water density as a function of temperature or the residual life analysis of a turbine runner. A second level is based on models that require development over a reference period and represent a known physical context that is rooted in technical knowledge. An index of efficiency is a good example. Lastly, models purely based on data created from machine learning and unveiling specific behaviors are possible. Here the physical meaning of the model outputs is not immediately obvious. Big data mathematical approaches are applied here that can be used to monitor the evolution of vibration patterns in a Francis turbine at part load, for instance.
Metris DiOMera –The new digital solution
A wealth of expertise, which takes in the full measure of ANDRITZ Hydro's nearly two centuries of experience, is embedded into the Metris DiOMera Platform. This software tool suite is dedicated to the optimization of operation and maintenance activities for hydropower assets.
The Metris DiOMera system can be installed on a computer located in the hydroelectric power station or preferably through a data concentrator (DC). The DC transmits the data to a remote server or to the cloud, which is then connected to the ANDRITZ Hydro Global Control Center (GCC). Metris DiOMera stores the signals data and offers a vision of specific plant behavior through a graphical user interface (GUI). It can run on any digital device using a web browser.
Metris DiOMera has no effect on the control system or on the operation of the hydroelectric power station. The intelligent monitoring platform performs continuous analysis of the data received from the hydroelectric plant and delivers results, trends, curves and other useful forecasts that enable optimization of the operations and maintenance activities for the full asset.
The meta-model technology developed within Metris DiOMera is generic and applicable to any system / sub-system provided some understanding of its operations and operational patterns is available. This makes Metris DiOMera an extremely flexible platform that is easily extended to meet the varied needs of our clients.
In parallel, in applying fault tree structures, Metris DiOMera supports asset management evaluations by using all the different KDIs that define and predict the risk-status of all the monitored systems. Examples of systems or sub-systems that are addressed by Metris DiOMera range from indexing efficiency to recording clogging of oil filters. In addition, aging of axial runner lever arms or damage in a Pelton runner due to hydro-abrasive water, as well as generator winding aging or any other component in the power plant can be encapsulated by Metris DiOMera to support rapid and data-led decision making.
The monitoring of the hydraulic efficiency of the units is also an aid to detect abnormal operating conditions by identifying abrupt changes in performance. It also acts as an indicator of aging or wear of the main hydraulic components by means of exploring long-term performance trends.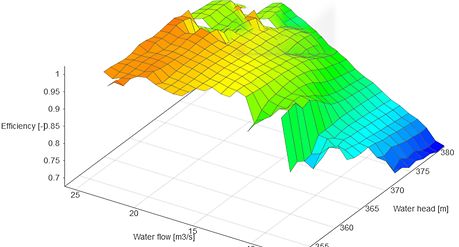 In short, Metris DiOMera is the most advanced and intelligent hydropower assistance tool. It allows ANDRITZ Hydro to provide its strategic partners with added value assistance to maximize their generation output and optimize maintenance costs in addition to a continuous and comprehensive risk evaluation of the asset throughout its lifecycle.
ANDRITZ Hydro's - Global Control Center
A state-of-the-art system for monitoring our clients' plants has been set up in ANDRITZ Hydro premises located in Schio, Northern Italy. This Global Control Center (GCC) has been working for several years on different plants located all over the world, enabling their operators to monitor and optimize the functionality of the powerhouses concerned.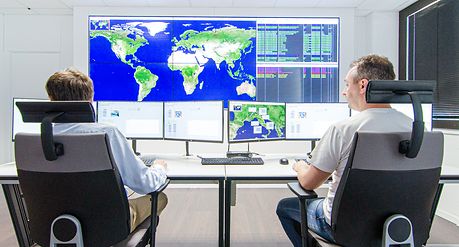 Cost reduction, prompt and punctual intervention in case of need, and maximized annual generation are some of the major advantages available for clients and their assets with the GCC
Based on our 24 / 7 service model, we deliver technical assistance on any issue the customer might face during daily plant operations. These include the collection of plant data, remote plant monitoring and plant operation, on-demand remote assistance and troubleshooting, computer-based maintenance management and generator and / or turbine, automation and BOP monitoring through specific technology modules.
Author: Mario Arquilla, Elisabetta De Lai