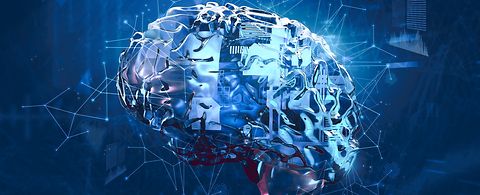 More environmentally-friendly power
Finland, Kuusankoski
Earlier this year, ANDRITZ Hydro was awarded the contract to refurbish one of UPM Energy's largest hydropower plants in Finland, the Kuusankoski project.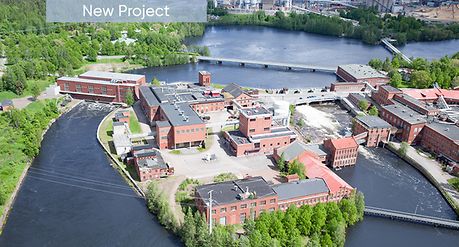 The order from UPM Energy is for the refurbishment of the turbines and generators at Kuusankoski, located in the town of the same name in southern Finland.
Awarded in February 2019, under the terms of the contract, ANDRITZ Hydro is to execute an extensive modernization of all three generating units at the hydro plant. First commissioned in the 1950s and with each unit rated at 10 MW, the major objective of the renovation and renewal program is to increase overall generation efficiency.
After completion, the average annual electricity production is estimated to increase from the current 180 GWh to 195 GWh.
The ANDRITZ Hydro scope of the contract comprises the replacement of all three turbines with modern environmentally-friendly, oil-free runners. This will increase total plant output by about 19% to up to 37 MW. For one of the units a complete new stator will be delivered and for the other two generators there will be a basic overhaul. The new runners will be model tested in ANDRITZ Hydro's own hydraulic laboratory in Tampere, Finland.
With the refurbishment to be carried out one unit at a time to minimize the impact on the plant's operation, the first unit will be installed in 2020, with the other two following in 2021 and 2022, respectively.
UPM Energy is the second largest electricity producer in Finland and generates low-emission electricity from its own hydropower assets. UPM also owns shares in other electricity companies. Its total generation capacity is 1,500 MW.
ANDRITZ Hydro has successfully refurbished several hydropower plants of UPM in the past. Most recently, projects at Harjavalta, which is partly owned by UPM, and Keltti, which is fully owned by UPM. According to the customer, successful project execution in these earlier projects was one of the major success factors in ANDRITZ Hydro's latest Finnish project order at Kuusankoski.
Technical Details
Kuusankoski
| | | |
| --- | --- | --- |
| Total output: | 37 MW |   |
| Scope: | 3 × 12.33 MW | |
| Head: | 8.6 m | |
| Speed: | 107.1 rpm | |
| Runner diameter: | 4,660 mm | |
| | | |