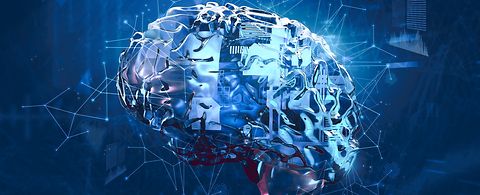 A Model for the Future
Lao PDR, Xayaburi
Back in 2012, ANDRITZ Hydro received an order from Ch. Karnchang (Laos) Company Ltd. for the supply of electro-mechanical equipment for the ­Xayaburi run-of-river hydropower station.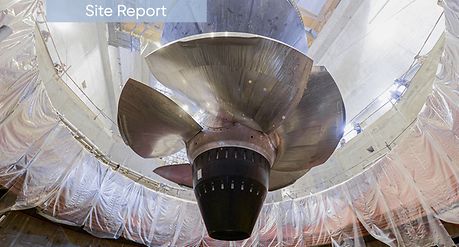 Since then, major steps for the completion of this important hydropower plant on the Mekong River have been concluded. The electro-mechanical equipment consisting of seven 175 MW Kaplan units for EGAT, one 60 MW Kaplan unit for EdL (Électricité du Laos), as well as two Compact units with a capacity of 4 MW each, as well as all related and common auxiliary systems, have been designed, engineered, and transported, and installation has been completed.
After successful testing with the main stakeholders of the project – Ch. Karnchang Laos, Xayaburi Power Company (XPCL) and EGAT – all 175 MW units are now in commercial is currently in the trial run phase. The trial run consists of continuous full load and start / stop sequences.
The non-unit related auxiliary systems are highly complex. Ranging from electronics systems such as telephone, video, and data transmission to mechanicals like waste and potable water supply systems they are being finalized with the installation and commissioning of Xayaburi.
From July 2019 onwards, important developments have been implemented with the finalization of the units #7 and #8, as well as all auxiliary systems. This completes the scope of the contract through to the Commercial Operation Date (COD), scheduled for the end of ­October 2019.
After completion Xayaburi will­ provide about 7,300 GWh per year of electricity for more than 3 million households.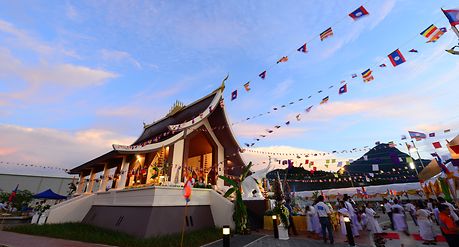 An important addition to the original scope of the contract for ANDRITZ Hydro was the auxiliary powerhouse with two 4 MW Compact units to facilitate fish upstream migration. This installation enables the upstream migration of fish through the Xayaburi Mekong River power station. With the local population largely relying on fishing, bypass facilities are an essential criteria for future Mekong River power plants. ANDRITZ Hydro makes a significant contribution to this important part of the Xayaburi Station. The auxiliary units, which create attraction flows for upstream fish migration, also produce the electrical energy required to run the complete station services, including seven large 1 MW pumps.
To Know
Cultural competences and the successful integration of different teams is of the utmost importance in big construction projects such as Xayaburi. ANDRITZ Hydro is working at this site with a global team of up to 1,200 employees from many different nations. To emphasize these strong relationships, local festivities and social needs are respected and celebrated together.
In July 2019, CK Power and XPCL together with CH Karnchang Laos, the local government, religious representatives and the public joined ANDRITZ Hydro staff at the Xayaburi site to hold a celebratory opening ceremony for the Buddha Pavillion on the upstream side of the power station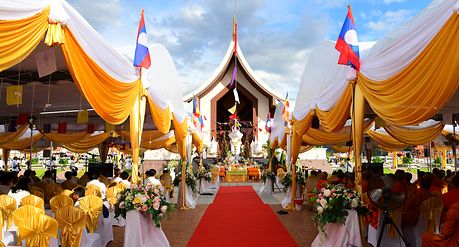 Technical Details
Xayaburi
| | | |
| --- | --- | --- |
| Total output: | 1,285 MW |   |
| Scope: | 7 × 175 MW / 1 × 60 MW / 2 × 4 MW | |
| Head: | 16 kV / 13.8 kV | |
| Voltage: | 39 m | |
| Speed: | 83.33 rpm / 150 rpm | |
| Runner diameter: | 8,600 mm / 5,050 mm / 1,600 mm | |