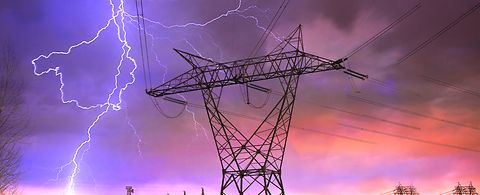 Coping with the COVID-19 pandemic (Highlight)
Commissioning works despite all difficulties - Kpong, Ghana
The finalization of the Kpong hydropower plant refurbishment project in Ghana was suddenly halted in mid-March 2020 due to the COVID-19 pandemic. Unit #4 was the last part of the retrofit project to be commissioned but travel and flight restrictions prevented the ANDRITZ commissioning team from travelling to Ghana.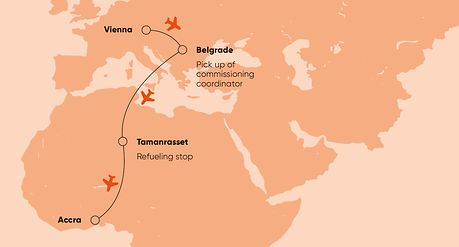 Nonetheless, the pressing need for electrical energy led all involved parties to seek out a solution. As a result, a special charter flight was organized to fly in the team and finalize commissioning of the last unit. Following a huge effort by the customer, the local authorities, the responsible ANDRITZ team, and Goldeck-Flug airline, on August 3, two supervisors and five commissioning engineers departed from Vienna. After picking up the commissioning coordinator in Beograd, Serbia, and after a fuel stop in Tamanrasset, Algeria, the chartered plane safely arrived at Accra. After a 10-day quarantine in a government-determined hotel, followed by a four-day stay in the isolated ANDRITZ camp, the outstanding works could be started. Commissioning, including performance tests, were successfully completed on September 19, 2020. Now, all four units of the Kpong hydropower plant are fully operational.
The use of the chartered flight brought the project back on schedule. The customer, Volta River Authority, is very pleased that the unit is operational, and the project team is happy that the project could be finalized in a realistic time frame.
For more details about Kpong and the ceremonial inauguration, see our article.