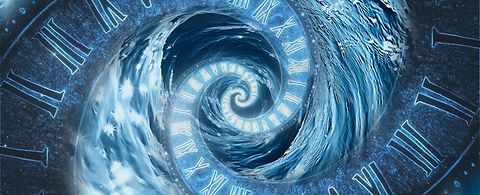 Editorial
Hydropower – Tackling the climate crisis
Dear Business Friends,
We continue to live in very challenging times. Aside from the pandemic and the heavy toll it has taken over the last two years, political and social conflicts are also shocking the world. Unbelievable events are taking place right within Europe that will have significant consequences for individual lives, the whole society and the global economy.

Europe is already struggling with energy independence. This is putting the 'trilemma' of security of supply, sustainability, and affordability as the prime focus of the energy industry and decision makers in Europe and worldwide. Population growth coupled with ever-increasing energy demand poses serious challenges. Now this is accompanied by a worrying disruption in the global supply chain. At the same time, we are already talking not only of climate change, but of a climate crisis.
In this context the transition to a zero-emission future becomes more important than ever. We must redouble our efforts to reduce CO2 emissions and to reach our vital climate goals. Renewable energies like hydropower, wind and solar have to be expanded dramatically, as we need to successfully tackle the climate crisis and also ensure continued security of the energy supply.
Aside from building new hydropower plants like Nenggiri in Malaysia or the Gandhi Sagar pumped storage plant in India, modernization and upgrading of the existing hydropower fleet will also make a significant contribution. About 40% of all the world's hydropower plants were first commissioned more than 40 years ago. These plants can be refurbished to deliver not only better performance and therefore increased revenues, but also to adapt existing assets to new operating regimes and grid requirements. The world is changing, and hydropower assets must change too. This is especially important as our energy system moves to a more sustainable footing and will allow us to further secure clean energy supplies for all.
Over our long history, ANDRITZ has rehabilitated and modernized more than 10,000 hydropower units worldwide. Our rehabilitation and modernization efforts cover all types and sizes of hydropower machinery, from 1 MW up to 800 MW and across every possible range of heads and flow rates. In this issue of Hydro News alone we build a bridge from a large refurbishment order in Mexico encompassing nine hydropower plants, to the largest overhaul of Francis turbines in Brazil, to an Automation upgrade in Norway and to new main inlet valves for maintaining safety at one of Europe's largest pumped storage plants. No matter what the challenge, ANDRITZ always puts all its expertise and experience forward to meet customer, social, and global requirements for clean, reliable, and affordable energy.
With kind regards and sincere thanks for your trust and confidence,
Wolfgang Semper    Harald Heber    Gerhard Kriegler
--------
"From water-to-wire" – ANDRITZ' comprehensive hydro expertise
If the concern is heads of up to 2,000 m, penstocks with a diameter of more than 13 m, turbines up to more than 800 MW, generators with 850 MVA, or multi-year construction projects, then investors, project developers, and clients rely on a partner that distinguishes itself. A partner that characterizes itself not just through its technical expertise, but also its social competence, financial strength, and solid, long-term project management experience.