Hatillo - Dominican Republic
ANDRITZ HYDRO has received an order for the 10.7 MW Hatillo small hydropower plant, located on the Río Yuna in the Dominican Republic. In order to increase the ­out­put of the plant, the owner, Empresa de Generación Hidro­eléc­trica Domi­nicana (EGEHID), decided to add a new powerhouse together with a new generation unit.
ANDRITZ HYDRO's scope of supply comprises a new penstock with a bifurcation, new gates for the spillway, a crane for the new powerhouse, and the rehabilitation of an existing draft tube, as well as erection of existing components such as the turbine, generator and power transformer. ANDRITZ HYDRO will supply new hydraulic pressure units, control equipment, SCADA system, EPS equipment, as well as fiber optic and lightning systems for the new powerhouse. Erection, erection supervision, commissioning, and training are also part of the contractual scope. The project is scheduled to be completed in March 2017.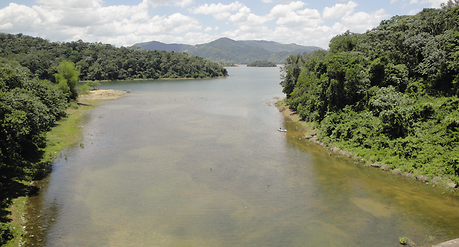 TECHNICAL DATA
| | |
| --- | --- |
| Output | 10.7 MW |
| Head | 30.6 m |
| Speed | 360 rpm |