Issyk 1 - Kazakhstan
Project company Hydro Power LLP has awarded ANDRITZ HYDRO an order for the small hydropower plant Issyk 1 in Kazakhstan.
The powerhouse of the new Issyk 1 hydropower plant will be located about 100 km east of the city of Almaty upstream of the existing site of HPP Issyk 2, which was successfully executed by ANDRITZ HYDRO in 2008.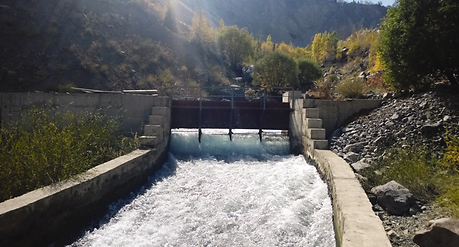 ANDRITZ HYDRO was contacted to support the dismantling of the unit for a closer inspection. A Core Induction Test (loop test) was performed, following which the customer ordered a new stator core from ANDRITZ HYDRO. The winding was re-used, therefore dismantling was performed carefully. Every single bar had to be inspected and tested before preparation for re-winding. A set of new spare bars was also manufactured.
Furthermore, the customer awar­ded a second order to ANDRITZ HYDRO for the refurbishment of the turbine, after an inspection revealed problems there as well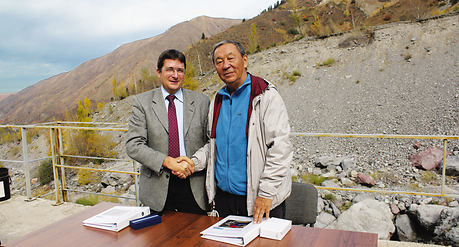 TECHNICAL DATA
| | |
| --- | --- |
| Output | 5.3 MW |
| Net Head | 144.5 m |
| Speed | 1,000 rpm |
| Runner diameter | 715 mm |