HydroVision 2013 - Denver, USA
The HydroVision 2013 exhibition took place in Denver, Colorado (USA) from 23 - 26 July.
ANDRITZ HYDRO served as Gold Sponsor for the conference allowing our brand to be front and center in multiple places throughout the conference facility.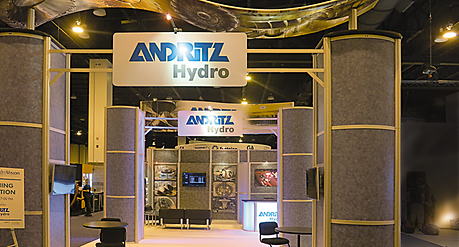 ANDRITZ HYDRO hosted our third "Technical Seminar" showcasing the wide range of services that ANDRITZ HYDRO provides to the US market. On Wednesday, 24 July, ANDRITZ HYDRO hosted customers, consultants and friends at ANDRITZ HYDRO NIGHT, held at the Wings Over the Rockies Air & Space Museum. Our guests enjoyed touring the museum and the many hands on exhibits followed by a delicious meal and a night of entertainment. HydroVision 2013 proved once again to be a valuable resource for strengthening our brand in the US hydro market and highlighting our ever-increasing range of services.