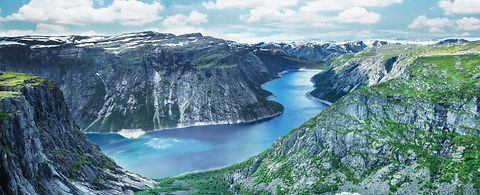 France, St. Christophe, Reallon, Charmaix
In December 2015, ANDRITZ HYDRO successfully commissioned two Mini Compact hydropower plants in France: HPP Saint Christophe and HPP Real­lon.
Both hydropower plants are loca­ted in the French Alps and are owned by SERHY Ingénierie, a company very active in hydropower development.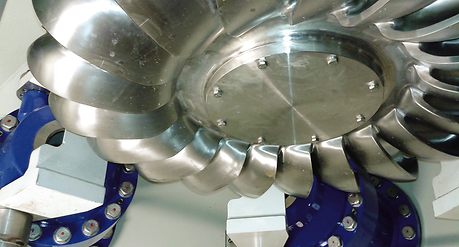 The Saint Christophe hydropower plant required rehabilitation of one existing unit and the installation of an additional horizontal Pelton turbine. HPP Reallon, equipped with a six-jet Pelton turbine, was a new plant with integration constraints since it is located in the middle of a village. Both projects were realized simultaneously and put into operation in less than one year. ANDRITZ HYDRO provided turbines, generators, inlet valves, and a high pressure unit (HPU).

The long-term and successful cooperation between SERHY Ingénierie and ANDRITZ HYDRO will also continue in 2016. A new Mini Compact contract for the supply of a five-jet, vertical Pelton turbine for HPP Charmaix was signed at the beginning of the year 2016.

Commissioning of all projects is sche­duled for the end of the same year.
TECHNICAL DATA  

| | |
| --- | --- |
| St. Christophe: |   |
| Output | 2.31MW |
| Head | 400m |
| Speed | 1,000 rpm |
| Runner diameter | 790 mm |
| Reallon: |   |
| Output | 2.72 MW |
| Head | 154m |
| Speed | 600rpm |
| Runner diameter | 820 mm |
| Charmaix: |   |
| Output | 1.51 MW |
| Head | 155.6 m |
| Speed | 750 rpm |
| Runner diameter | 670 mm |