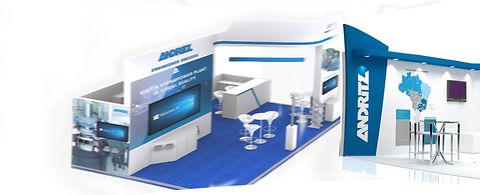 Review of "ASIA 2018"
ANDRITZ participated successfully in the "ASIA 2018 Hydropower Conference and Exhibition"
In March 2018, the Vietnamese city of Danang hosted the 7th bi-annual Hydropower Conference and Exhibition "ASIA 2018". The slogan of the "ASIA 2018" was "Water Resources and Renewable Energy Development in Asia".
Asia is a region with extensive project experience to share, from large storage schemes and transboundary run-of-river hydropower plants to small and micro schemes, which are playing a major role in rural socio-economic development. "ASIA 2018" provided an excellent platform for international experts and interested parties in the hydropower industry – utilities, suppliers, investors, project developers and operators - from 45 countries to focus on issues of direct relevance to the region.
ANDRITZ is market leader in numerous Asian countries with set-ups in Vietnam, Lao PDR, Myanmar, Nepal, Indonesia, Malaysia, Philippines, India, China, Australia and New Zealand. About 2,000 turbines with a total output of about 85,000 MW have been supplied into this region by ANDRITZ to date, with first deliveries already at the beginning of the 20th century.
To indicate the leading position, ANDRITZ has been present with a booth in the new corporate design with a virtual reality experience center, held two presentations and was sponsor as a co-host to the welcome reception at the end of the first conference day. The "Asia 2018" offered ample opportunities for promoting our product and service portfolio and the comprehensive hydro competence of ANDRITZ, for intensifying existing customer relations, and identifying future potentials in the permanent growing Asian hydropower market.