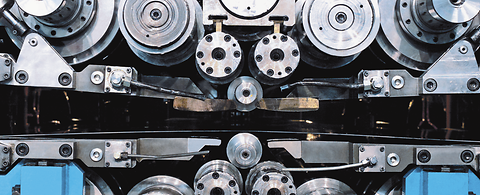 Cold rolling mills
Innovative technologies and customer-oriented solutions for all industries
Thanks to its broad range of cold rolling mills for strip widths from 60 to 2,100 mm, ANDRITZ Metals has been one of the preferred cold rolling technology suppliers for decades. The supply focuses on 2-high rolling mills, high-capacity 4-high reduction rolling mills, and inline skin pass mill stands.
ANDRITZ Metals is also seen as the world market leader regarding innovative technologies for 20-high rolling mills. The "Sundwig 4 Column Design", which ANDRITZ Sundwig was the first to offer, has many important advantages.

Numerous patents show, ANDRITZ METALS is focusing on customer-oriented design solutions.
Guido Burgel
Senior Vice President
Read more about our products and solutions
More solutions for all rolling mills