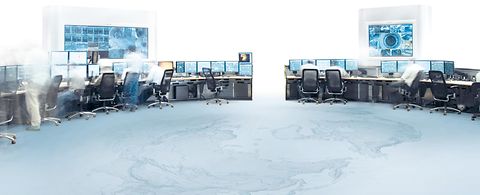 ANDRITZ launches educational cooperation with Graz University of Technology
2021/06/29
International technology Group ANDRITZ and Graz University of Technology's Institute for Biobased Products and Paper Technology have agreed on close educational cooperation.
Starting in the summer semester of 2021, industry-experienced ANDRITZ Automation specialists will contribute to the master's degree program "Process Engineering, Specialization: Biobased Materials and Fiber Technology" by giving a series of lectures to provide a comprehensive overview of current opportunities and challenges in electrical engineering, automation, and digitalization in industrial production.
In the course of the lectures, ANDRITZ Automation will also present its extensive METRIS – ANDRITZ Digital Solutions portfolio with the main topics "classic automation", "advanced solutions" (IIoT), and "professional service packages."
In return, the Institute for Biobased Products and Paper Technology will hold training sessions as part of ANDRITZ's "Metris Academy" to provide the participants with knowledge and know-how about bioproducts and challenges the paper industry is facing.
The first round of the lecture series has already been successfully completed.
- End -
ANDRITZ GROUP
International technology group ANDRITZ offers a broad portfolio of innovative plants, equipment, systems and services for the pulp and paper industry, the hydropower sector, the metals processing and forming industry, pumps, solid/liquid separation in the municipal and industrial sectors, as well as animal feed and biomass pelleting. Plants for power generation, flue gas cleaning, recycling, and the production of nonwovens and panelboard complete the global product and service offering. Innovative products and services in the industrial digitalization sector are offered under the brand name Metris and help customers to make their plants more user-friendly, efficient and profitable. The publicly listed group has around 26,950 employees and more than 280 locations in over 40 countries.
ANDRITZ AUTOMATION
ANDRITZ Automation covers the entire project life cycle of the plant. Starting with project management, hardware and software development, through installation works, commissioning, and operator training, to maintenance and design work for extensions and improvements. With the Metris technology brand, ANDRITZ Automation offers a wide range of digitization products that customers can use individually and in combinations for their own essential and sustainable benefit. The proprietary Metris UX platform adds significant value to the planning, operation, asset management, maintenance, and optimization of production plants and the associated supply chains. The division has around 2,000 employees and is active in over 100 locations.