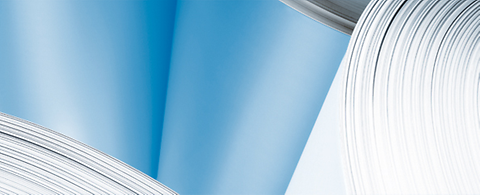 ANDRITZ to supply a highly efficient fluidized bed boiler for biomass power plant in Japan
2018/11/26
International technology group ANDRITZ has received an order from Toyo Engineering Corporation (TOYO), Japan, to deliver a PowerFluid Circulating Fluidized Bed boiler with flue gas cleaning system for a new biomass power plant to be built in Takaoka in the prefecture of Toyama, on Honshu (main island) west coast some 250 km to the west of Tokyo, Japan for a subsidiary of Equis Bioenergy K.K.. Start-up is scheduled in 2021.
The PowerFluid boiler to be supplied by ANDRITZ features lowest emissions, high efficiency and availability, and highest fuel flexibility. It forms an essential part of a high-efficiency biomass power plant for supply of green energy to the national grid. The biomass power plant fired with wood pellets as primary fuel will generate around 50 MWel of power.
The Toyama project is the third order in a row for supply of an ANDRITZ PowerFluid Circulating Fluidized Bed boiler for the Japanese market, thus demonstrating ANDRITZ's extensive know-how and recognized expertise in the biomass power boiler sector. ANDRITZ is one of the leading global suppliers of power boiler technologies and systems for generating steam and electricity from renewable and fossil fuels, with a large number of very successful references worldwide.
- End -
ANDRITZ GROUP
ANDRITZ is a globally leading supplier of plants, equipment, and services for hydropower stations, the pulp and paper industry, the metal working and steel industries, and for solid/liquid separation in the municipal and industrial segments. Other important fields of business are animal feed and biomass pelleting, as well as automation, where ANDRITZ offers a wide range of innovative products and services in the IIoT (Industrial Internet of Things) sector under the brand name of Metris. In addition, the international technology Group is active in power generation (steam boiler plants, biomass power plants, recovery boilers, and gasification plants) and environmental technology (flue gas cleaning plants) and offers equipment for the production of nonwovens, dissolving pulp, and panelboard, as well as recycling plants.
A passion for innovative technology, absolute customer focus, reliability, and integrity are the central values to which ANDRITZ commits. The listed Group is headquartered in Graz, Austria. With over 160 years of experience, 29,000 employees, and more than 280 locations in over 40 countries worldwide, ANDRITZ is a reliable and competent partner and helps its customers to achieve their corporate and sustainability goals.
ANDRITZ PULP & PAPER
ANDRITZ Pulp & Paper is a leading global supplier of complete plants, systems, equipment, and comprehensive services for the production and processing of all types of pulp, paper, board, and tissue. The technologies cover processing of logs, annual fibers, and waste paper; production of chemical pulp, mechanical pulp, and recycled fibers; recovery and reuse of chemicals; preparation of paper machine furnish; production of paper, board, and tissue; sizing, calendering and coating of paper; as well as treatment of reject materials and sludge. The service offering includes system and machine modernization, rebuilds, spare and wear parts, on-site and workshop services, optimization of process performance, maintenance and automation solutions, as well as machine relocation and second-hand equipment. Biomass, steam and recovery boilers for power production, gasification and flue gas cleaning plants, systems and plants for the production of nonwovens, dissolving pulp, and panelboard (MDF), as well as recycling and shredding solutions for various waste materials also form a part of this business area.