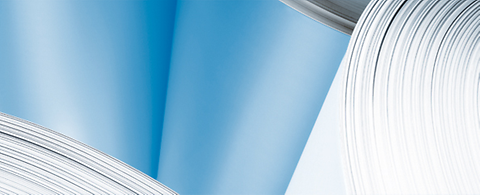 ANDRITZ to supply flue gas desulphurization plant to NTPC, India
2020/05/14
International technology group ANDRITZ has received an order – in cooperation with its partner Tata Projects Limited – to supply the technology and critical components for wet limestone flue gas desulphurization (FGD) to be installed in thermal power plants Talcher (6 x 500 MW) and Vallur (3 x 500 MW) operated by National Thermal Power Corporation (NTPC), India.
The ANDRITZ scope of supply includes the plant's complete basic engineering as well as detailed engineering for the absorber and other critical supplies.
Limestone flue gas desulphurization systems are well-proven and cost-effective and have been used in power stations since the 1970s to convert the main acid gas SO2 into gypsum. They are one of the most important sources of gypsum for the global gypsum industry (gypsum board, drywall, and so on). Over the years, ANDRITZ has created an advanced scrubber design with outstanding reliability and excellent availability. Plant economics have also been optimized, ensuring low capital and operating costs.
- End -
ANDRITZ GROUP
International technology group ANDRITZ offers a broad portfolio of innovative plants, equipment, systems and services for the pulp and paper industry, the hydropower sector, the metals processing and forming industry, pumps, solid/liquid separation in the municipal and industrial sectors, as well as animal feed and biomass pelleting. The global product and service portfolio is rounded off with plants for power generation, recycling, the production of nonwovens and panelboard, as well as automation and digital solutions offered under the brand name of Metris. The publicly listed group today has around 28,400 employees and more than 280 locations in over 40 countries.
ANDRITZ PULP & PAPER
ANDRITZ Pulp & Paper provides equipment, systems, complete plants and services for the production of all types of pulp, paper, board and tissue. The technologies and services focus on maximum utilization of raw materials, increased production efficiency and sustainability as well as lower overall operating costs. Boilers for power production, flue gas cleaning plants, plants for the production of nonwovens and panelboard (MDF), as well as recycling and shredding solutions for various waste materials also form a part of this business area.