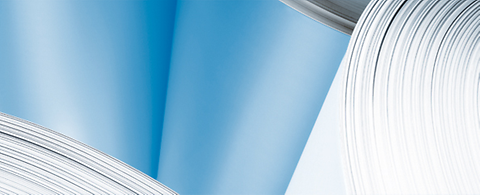 ANDRITZ to supply semi-dry flue gas cleaning system for a waste incineration plant in Schwandorf, Germany
2022/07/13
International technology group ANDRITZ has received an order from Zweckverband Müllverwertung Schwandorf (ZMS) for a retrofit of the flue gas cleaning system in a furnace line at the municipal waste incineration facility in Schwandorf, Germany.
Start-up of the plant is scheduled for mid-2024.
The scope of supply includes replacement of the complete reactor and filter system, the reagent storage and supply system, and product discharge systems. ANDRITZ will be responsible for engineering, delivery, installation and commissioning of the Circulating Dry System (CDS) TurboSorp.
The retrofit of the flue gas cleaning system in line #4 is intended to increase the availability of the unit, deliver reliable and affordable energy to the industry and households in the vicinity and provide safe waste disposal for the local authorities of towns and cities in the region while complying with the very strict German environmental standards for emissions.
Zweckverband Müllverwertung Schwandorf (ZMS) operates a municipal waste incineration facility that currently has four lines processing approximately 450,000 tons/a of waste from the region. As part of a major revamping project – named "Triphönix" – for the whole site, ZMS will replace the flue gas cleaning system at incineration line #4 as a first step.
- End -
ANDRITZ GROUP
International technology group ANDRITZ offers a broad portfolio of innovative plants, equipment, systems, services and digital solutions for a wide range of industries and end markets. ANDRITZ is a global market leader in all four of its business areas – Pulp & Paper, Metals, Hydro, and Separation. Technological leadership, global presence and sustainability are the cornerstones of the group's strategy, which is focused on long-term profitable growth. The publicly listed group has around 27,100 employees and over 280 locations in more than 40 countries.
ANDRITZ PULP & PAPER
ANDRITZ Pulp & Paper provides sustainable technology, automation, and service solutions for the production of all types of pulp, paper, board and tissue. The technologies and services focus on maximum utilization of raw materials, increased production efficiency, lower overall operating costs as well as innovative decarbonization strategies and autonomous plant operation. Boilers for power generation, flue gas cleaning systems, various nonwoven technologies, panelboard (MDF) production systems, as well as recycling and shredding solutions for numerous waste materials also form a part of this business area. State-of-the-art IIoT technologies as part of Metris digitalization solutions complete the comprehensive product offering.