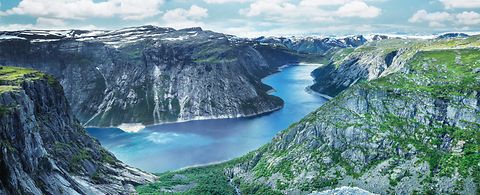 ANDRITZ to supply synchronous condensers for EnergyConnect, Australia
2021/09/02
International technology group ANDRITZ has received an order from SecureEnergy, a joint venture between the Spanish company Elecnor, an energy infrastructure specialist, and the Australian engineering and construction company Clough, to supply the electro-mechanical equipment for four synchronous condenser plants in New South Wales.
The first shipment of components will commence in 2022, with commissioning starting immediately afterwards.
The ANDRITZ scope of supply comprises the engineering, design, manufacture and delivery as well as technical consulting during installation and commissioning of four 120 MVA salient pole synchronous condensers, including the balance of plant equipment. All four condensers will be engineered, designed, and manufactured in Austria.
The synchronous condensers provided by ANDRITZ will by part of EnergyConnect, the new interconnector between South Australia and New South Wales. EnergyConnect is a new 900 km transmission line and will significantly increase the power transmission capacity between the two regions. In addition, it will make the electricity supply more reliable and support Australia in its transition towards renewable energies. EnergyConnect is expected to be completed by 2024.
TransGrid, the project's developer, is the transmission network service provider in New South Wales and the Australian Capital Territory. It owns and operates the network covering approximately 13,000 km and with more than 100 substations, which are connected to generators, distributors, and major end users.
The synchronous condenser plants are needed for reactive power management and to provide synchronous inertia.
- End -
ANDRITZ GROUP
International technology group ANDRITZ offers a broad portfolio of innovative plants, equipment, systems and services for the pulp and paper industry, the hydropower sector, the metals processing and forming industry, pumps, solid/liquid separation in the municipal and industrial sectors, as well as animal feed and biomass pelleting. Plants for power generation, flue gas cleaning, recycling, and the production of nonwovens and panelboard complete the global product and service offering. Innovative products and services in the industrial digitalization sector are offered under the brand name Metris and help customers to make their plants more user-friendly, efficient and profitable. The publicly listed group has around 26,700 employees and more than 280 locations in over 40 countries.
ANDRITZ HYDRO
ANDRITZ Hydro is one of the globally leading suppliers of electromechanical equipment and services for hydropower plants. With over 180 years of experience and an installed fleet of more than 470 GW output, the business area provides complete solutions for hydropower plants of all sizes as well as services for plant diagnosis, refurbishment, modernization and upgrade of existing hydropower assets. Pumps for irrigation, water supply and flood control are also part of this business area's portfolio.