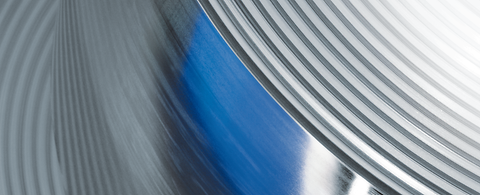 ANDRITZ to supply 20-high cold-rolling mill to Northern Copper Industry Co., Ltd.
2020/04/22
International technology group ANDRITZ has received an order from Northern Copper Industry, Co., Ltd., P.R. China, to deliver a 20-high cold-rolling mill in four-column design to their new production facility located in the Yuncheng economic and technological development zone in Shanxi Province.
Start-up is scheduled for December 2021.

The cold-rolling mill will be used to produce high-precision finished products made of bronze and bronze alloys with a final thickness of 25 µm and a strip width of up to 670 mm. The special focus in design of the cold-rolling mill was not only the production volume, but also the strip shape and strip thickness tolerances so that the finished products can be produced with highest quality.
The ANDRITZ scope of supply includes the engineering work as well as delivery of the uncoiler group with separate uncoiler, the two reversing coilers, the rolling mill stand, the two inlet and discharge groups including shape measurement and control as well as the entire hydraulic and rolling oil systems.
Northern Copper Co., Ltd. with headquarters in Yuncheng, China was established in December 2002 and operates in the mining, mineral processing and smelting sector for copper.
- End -
ANDRITZ GROUP
International technology group ANDRITZ offers a broad portfolio of innovative plants, equipment, systems and services for the pulp and paper industry, the hydropower sector, the metals processing and forming industry, solid/liquid separation in the municipal and industrial sectors, as well as animal feed and biomass pelleting. The global product and service portfolio is rounded off with plants for power generation, recycling, the production of nonwovens and panelboard, as well as automation and digital solutions offered under the brand name of Metris. The publicly listed group today has around 29,500 employees and more than 280 locations in over 40 countries.
ANDRITZ METALS
ANDRITZ Metals is – via the Schuler Group – one of the world's leading suppliers of technologies, plants and digital solutions in sheet metal forming. The product portfolio also includes automation and software solutions, process know-how, and service.
In the metals processing segment, the business area offers innovative and market-leading solutions for the production and processing of flat products, for welding systems, as well as furnaces and services for the metals industry.