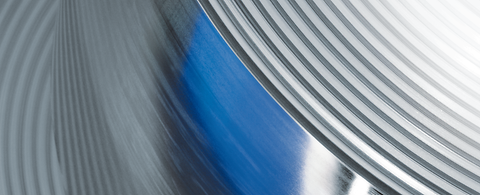 ANDRITZ to supply laser welding systems for Tailor-Welded Blanks to Toyota Motor North America
2020/06/16
International technology group ANDRITZ has received a package order from Toyota Motor North America (TMNA) for supply of three jointly developed SOUTRAC II Tailor-Welded Blank (TWB) laser welding systems to be installed in its North American manufacturing plants.
The world's most advanced TWB laser welding systems are specifically suitable for curved applications. The processing head it contains has been exclusively developed for TMNA and makes the system capable of laser-welding small radii and polynomial seams. The well-proven TWB applications implemented will strongly support Toyota's New Global Architecture, also known as TNGA. The SOUTRAC II fully automated production system will also be capable of integrating Automatic Guided Vehicles (AGVs) that will connect plant logistics systems with warehouse and production equipment.
ANDRITZ Soutec, part of international technology Group ANDRITZ, has developed the new and specific process head in close cooperation with TMNA. The new high-tech core piece incorporates 15 axes in combination with a welding shuttle concept and will be implemented in the new generation of the SOUTRAC II welding system.
After the successful installation of a Soutec SOUSPEED high-speed TWB system in a Toyota North American facility in 2019, the partnership by ANDRITZ Soutec and Toyota has now reached a new level of collaboration as the parties support one another with the exchange of advanced technologies.
- End -
Tailor-Welded Blanks: TWBs are made from individual sheets of steel of different thickness, strength and coating, which are joined together by laser welding. This manufacturing process allows flexible part design and ensures the right material is used in the right place.
ANDRITZ GROUP
International technology group ANDRITZ offers a broad portfolio of innovative plants, equipment, systems and services for the pulp and paper industry, the hydropower sector, the metals processing and forming industry, pumps, solid/liquid separation in the municipal and industrial sectors, as well as animal feed and biomass pelleting. The global product and service portfolio is rounded off with plants for power generation, recycling, the production of nonwovens and panelboard, as well as automation and digital solutions offered under the brand name of Metris. The publicly listed group today has around 28,400 employees and more than 280 locations in over 40 countries.
ANDRITZ METALS
ANDRITZ Metals is – via the Schuler Group – one of the world's leading suppliers of technologies, plants and digital solutions in sheet metal forming. The product portfolio also includes automation and software solutions, dies, process know-how and service.
In the metals processing segment, the business area provides innovative and market-leading solutions for production and processing of flat products, for welding systems, as well as furnaces and services for the metals industry.
ABOUT TOYOTA
Toyota (NYSE:TM) has been a part of the cultural fabric in the U.S. and North America for more than 60 years, and is committed to advancing sustainable, next-generation mobility through our Toyota and Lexus brands. During that time, Toyota has created a tremendous value chain as our teams have contributed to world-class design, engineering, and assembly of more than 40 million cars and trucks in North America, where we have 14 manufacturing plants, 15 including our joint venture in Alabama (10 in the U.S.), and directly employ more than 47,000 people (over 36,000 in the U.S.). Our 1,800 North American dealerships (nearly 1,500 in the U.S.) sold nearly 2.8 million cars and trucks (nearly 2.4 million in the U.S.) in 2019.
Through the Start Your Impossible campaign, Toyota highlights the way it partners with community, civic, academic and governmental organizations to address our society's most pressing mobility challenges. We believe that when people are free to move, anything is possible. For more information about Toyota, visit www.toyotanewsroom.com