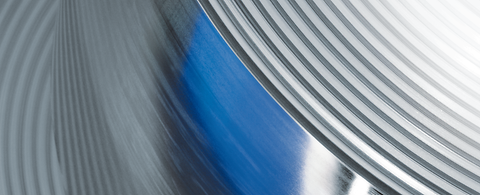 ANDRITZ to supply new pickling line for aluminum strip to AMAG Rolling GmbH
2021/11/15
International technology group ANDRITZ has received an order from AMAG Rolling GmbH, a member of the Austrian company AMAG GROUP, to supply a new strip pickling line for its facility in Ranshofen.
The new strip pickling line #2, with planned annual production of 30,000 tons (gross), will go into operation in mid-2023.
ANDRITZ will supply the complete strip pickling line as well as a new, integrated wastewater treatment plant, including design, engineering, delivery, installation, start-up, and optimization of production.
An autonomous coil transport brings the coils to the line and then collects the coils produced. Metris Intelligent Coil, an innovative, digital solution developed by ANDRITZ Automation, logs all coil-specific production data and provides support in optimizing quality and productivity as well as in achieving and verifying sustainability goals (CO2 footprint, consumption of resources).
The new equipment technology with a highly efficient spray pickling system is designed for both hot-rolled and cold-rolled strip in order to cover the broad product portfolio of AMAG Rolling. Special focus lies on careful production of bright products. The new strip pickling line allows fast product changes and hence, very flexible production planning.
The award of this order to ANDRITZ underlines the many years of successful collaboration between these two prestigious Austrian companies. Following several plant modernization and production expansion projects, this new strip pickling line with its special wastewater treatment plant is now the next step in this long-term business relationship.
- End -
ANDRITZ GROUP
International technology group ANDRITZ offers a broad portfolio of innovative plants, equipment, systems and services for the pulp and paper industry, the hydropower sector, the metals processing and forming industry, pumps, solid/liquid separation in the municipal and industrial sectors, as well as animal feed and biomass pelleting. Plants for power generation, flue gas cleaning, recycling, and the production of nonwovens and panelboard complete the global product and service offering. Innovative products and services in the industrial digitalization sector are offered under the brand name Metris and help customers to make their plants more user-friendly, efficient and profitable. The publicly listed group has around 26,800 employees and more than 280 locations in over 40 countries.
ANDRITZ METALS
ANDRITZ Metals is – via the Schuler Group – one of the world's leading suppliers of technologies, plants and digital solutions in metal forming. The product portfolio also includes automation and software solutions, process know-how and service.
In the metals processing segment, the business area offers innovative and market-leading solutions for the production and processing of flat products, for welding systems and furnaces, as well as services for the metals processing industry.