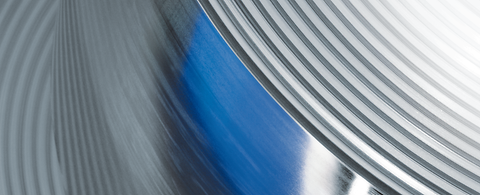 Salzgitter orders one of Europe's largest green hydrogen plants from ANDRITZ
2023/09/20
Salzgitter AG has ordered a 100 MW green hydrogen plant for low-CO2 steel production from ANDRITZ GROUP.
Hydrogen will be used instead of coal on an industrial scale.
This contract completes the orders for all plants and systems for the first stage of Salzgitter's SALCOS® sustainable transformation program.
The Salzgitter Group has selected technology group ANDRITZ to supply one of Europe's largest green hydrogen plants for the SALCOS® program, which aims to achieve virtually CO2-free (green) steel production.
ANDRITZ will build a 100 MW electrolysis plant at the Salzgitter Flachstahl GmbH site on an EPC basis, incorporating pressurized alkaline electrolyzer technology from HydrogenPro. Starting in 2026, the plant will produce around 9,000 tons of green hydrogen per year, which will be used to produce green steel. This will mark the start of the industrial utilization of hydrogen under the SALCOS® program.
Ulrich Grethe, Chairman of the Salzgitter Flachstahl GmbH Management Board, explained: "The commissioning of the electrolysis plant marks a significant step in the SALCOS® program and underlines our leading position in the transformation of the industry. In order to enable us to reduce the CO2 footprint of our steel production in the future, it is imperative that we connect to the emerging hydrogen infrastructure as quickly as possible. This is the only way we will be able to fully exploit the potential of SALCOS®. Here, policymakers are now also called upon to remove bureaucratic roadblocks and accelerate the development of a hydrogen infrastructure."
Domenico Iacovelli, ANDRITZ GROUP Executive Board Member, said: "We are proud that Salzgitter selected us as a partner and look forward to contributing to their ambitious program towards green steel production. The compact design of our green hydrogen plant perfectly fits into the existing infrastructure. Our vast experience in executing large-scale projects gives us a solid foundation for implementing this innovative project in collaboration with our partner HydrogenPro, whose pressurized electrolyzer stacks are very well suited for large-scale industrial applications."
The SALCOS® program will be realized in three stages. The first stage will be operational as early as 2026 and will comprise a direct reduction plant, an electric arc furnace (both previously ordered) and the 100 MW electrolysis plant for green hydrogen production. The conversion to a virtually CO2-free steel production at the Salzgitter site is to be completed by the end of 2033, well ahead of the statutory requirements.
The financing of stage 1 of SALCOS® has been secured by subsidies from the Federal Republic of Germany and the State of Lower Saxony, as well as through Salzgitter AG's own substantial funds.
- End -
ANDRITZ GROUP
International technology group ANDRITZ offers a broad portfolio of innovative plants, equipment, systems, services and digital solutions for a wide range of industries and end markets. Sustainability is an integral part of the company's business strategy and corporate culture. With its extensive portfolio of sustainable products and solutions, ANDRITZ aims to make the greatest possible contribution to a sustainable future and help its customers achieve their sustainability goals. ANDRITZ is a global market leader in all four of its business areas – Pulp & Paper, Metals, Hydro and Separation. Technological leadership and global presence are cornerstones of the group's strategy, which is focused on long-term profitable growth. The publicly listed group has around 29,900 employees and over 280 locations in more than 40 countries.
Salzgitter AG
Salzgitter AG ranks as one of Germany's leading steel and technology groups. As a pioneer in the circular economy, we focus on sustainable innovation and on transforming products and processes in the business units of Steel Production, Steel Processing, Trading and Technology. With our "Salzgitter AG 2030" strategy and anchored in the principle of "Pioneering for Circular Solutions", we are setting new benchmarks in the industry. Our aspirations are realized through strong initiatives and programs such as SALCOS® - Salzgitter Low CO2 Steelmaking. Through partnerships and in networks, we are actively driving the process of development towards a circular economy. With around 25,000 employees worldwide at 150 national and international subsidiaries and associate companies, we live up to our global aims for growth, profitability and our pioneering position. In the financial year 2022, we generated external sales of around € 12 billion, with a crude steel capacity of 7 million tons.
More information is available at: People, Steel and Technology | Salzgitter AG (salzgitter-ag.com)
The SALCOS program stage one of Salzgitter AG is supported as follows: