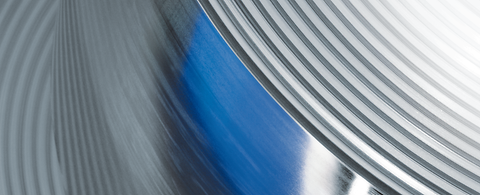 ANDRITZ acquires majority stake in Powerlase Photonics
2017/06/14
International technology Group ANDRITZ has acquired a 50.1% stake in the British laser company Powerlase Photonics Ltd. Powerlase specializes in the manufacture of picosecond and nanosecond high-energy, diode-pumped, solid-state lasers.
The high-tech company, with headquarters in Crawley, UK and a subsidiary in Orlando, USA, supplies international customers from the photovoltaic, microelectronics, automotive, and aerospace industries.
This acquisition complements the METALS business area's product portfolio. ANDRITZ Soutec, based in Neftenbach, Switzerland, has been using high-energy lasers from Powerlase for some time in its globally tried and tested ablation systems for removing coatings from metal, for example in the production of tailored welded blanks in the automotive industry.
– End –
The ANDRITZ GROUP
ANDRITZ is a globally leading supplier of plants, equipment, and services for hydropower stations, the pulp and paper industry, the metalworking and steel industries, and for solid/liquid separation in the municipal and industrial sectors as well as for animal feed and biomass pelleting. Other important business segments include automation and service business. In addition, the international Group is also active in the power generating sector (steam boiler plants, biomass boilers, recovery boilers, and gasification plants) and in environmental technology (flue gas cleaning plants) and offers equipment for the production of nonwovens, dissolving pulp, and panelboard as well as recycling plants. The publicly listed technology Group is headquartered in Graz, Austria, and has a staff of approximately 25,200 employees. ANDRITZ operates more than 250 sites in over 40 countries.
ANDRITZ METALS
ANDRITZ METALS is the technology and global market leader in forming equipment through the Schuler Group, in which ANDRITZ has a stake of more than 95 percent. Schuler offers presses, automation solutions, dies, process know-how, and services for the entire metalforming industry. Its customers include car manufacturers and their suppliers, as well as companies in the forging, household appliance, packaging, energy, and electrical industries. Schuler is also the market leader in coin minting technology and offers system solutions for the aerospace, railway, and large pipe industries. In addition, ANDRITZ METALS is one of the leading global suppliers of complete lines for the production and processing of cold-rolled strip made of stainless steel, carbon steel, aluminum, and non-ferrous metal. The lines comprise equipment for pickling, cold rolling, heat treatment, surface finishing, strip coating and finishing, punching and deep drawing, and the regeneration of pickling acids. The business area also supplies turnkey furnace systems for the steel, copper, and aluminum industries, as well as welding systems for the metalworking industry.