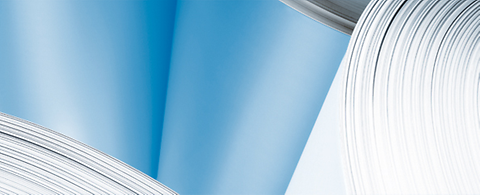 ANDRITZ receives follow-up order from Kastamonu Entegre, Turkey, for a new MDF production line
2021/09/07
International technology Group ANDRITZ has received the second order in a row from Kastamonu Entegre to supply a disc chipper and a pressurized refining system for its MDF production line in Balikesir, Turkey.
Start-up of the new equipment is planned for the end of 2022.
The centerpiece of the new line will be the pressurized refining system, including a proven 24" plug screw feeder and a high-capacity S2070M refiner that will process pine, beech and oak as raw material. All ANDRITZ pressurized refining systems feature low consumption of electricity and thermal energy. The scope of supply also comprises a gravity-fed HQ-Chipper, a chip bin discharger and a 74" digester as well as supervision of mechanical installation and start-up.
ANDRITZ's extensive experience with high-quality fiber production technologies for the panelboard industry and the long-standing partnership between both companies were the main reasons for Kastamonu Entegre awarding the order to ANDRITZ. Kastamonu Entegre is already successfully operating an MDF production plant with pressurized refining system from ANDRITZ in Russia and has decided to continue the cooperation with ANDRITZ in Turkey. With supply of the new high-capacity pressurized refining system, ANDRITZ will have supplied 16 installations to Turkey – eight of them equipped with a well-proven S-refiner.
Kastamonu Entegre, part of Hayat Holding, was established in 1969 and is specialized in the production of wood-based panels for the furniture, interior decoration, and construction industries. The company employs around 6,300 people in six Turkish locations and several manufacturing plants in six other countries, mainly in Europe.  
- End -
ANDRITZ GROUP
International technology group ANDRITZ offers a broad portfolio of innovative plants, equipment, systems and services for the pulp and paper industry, the hydropower sector, the metals processing and forming industry, pumps, solid/liquid separation in the municipal and industrial sectors, as well as animal feed and biomass pelleting. Plants for power generation, flue gas cleaning, recycling, and the production of nonwovens and panelboard complete the global product and service offering. Innovative products and services in the industrial digitalization sector are offered under the brand name Metris and help customers to make their plants more user-friendly, efficient, and profitable. The publicly listed group has around 26,700 employees and more than 280 locations in over 40 countries. 
ANDRITZ PULP & PAPER
ANDRITZ Pulp & Paper provides equipment, systems, complete plants and services for the production of all types of pulp, paper, board and tissue. The technologies and services focus on maximum utilization of raw materials, increased production efficiency and sustainability as well as lower overall operating costs. Boilers for power production, flue gas cleaning plants, plants for the production of nonwovens and panelboard (MDF), as well as recycling and shredding solutions for various waste materials also form a part of this business area.