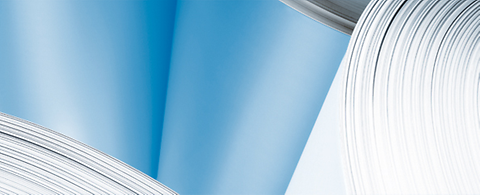 ANDRITZ to supply third MDF fiber preparation system to Starwood, Turkey
2021/09/27
International technology Group ANDRITZ has received a repeat order from Starwood Orman Urunleri Sanayi A.S. to supply the third complete fiber preparation system for its MDF production lines in İnegöl, Turkey.
Start-up is scheduled for the end of 2022.
The scope of supply comprises a complete fiber preparation line, including the chip washing system and a pressurized refining system with a 64" refiner, type S2064, for superior fiber production at minimum energy consumption. The new, state-of-the-art system will process a mixture of pine and beech wood chips.
Hüseyin Yildiz, Vice President at Starwood, says, "Close collaboration is the key. That is how we were so successful in our earlier projects with ANDRITZ and why we are working with them again on our new project. We believe in teamwork, and ANDRITZ is a reliable team member."
Michael Rupp, Vice President for Panelboard Systems at the ANDRITZ Paper, Fiber and Recycling Division, adds, "We are extremely proud to have Starwood among our key customers. This new project is another milestone in a longstanding and fruitful collaboration."
ANDRITZ and Starwood have been close business partners for many years. ANDRITZ has provided extensive service work and continuous upgrades for all lines at the İnegöl site– regardless of the OEM (Original Equipment Manufacturer) – ever since 2014.
Starwood is one of the largest industrial companies in Turkey and produces around 2,000 m3 of MDF and 3,000 m³ of chipboard per day. Among other business segments, the company is specialized in the production of thin MDF ranging from 1.5 to 8 mm. Starwood plays a major role as a furniture supplier in Turkey and in other countries in the Middle East.
- End -
ANDRITZ GROUP
International technology group ANDRITZ offers a broad portfolio of innovative plants, equipment, systems and services for the pulp and paper industry, the hydropower sector, the metals processing and forming industry, pumps, solid/liquid separation in the municipal and industrial sectors, as well as animal feed and biomass pelleting. Plants for power generation, flue gas cleaning, recycling, and the production of nonwovens and panelboard complete the global product and service offering. Innovative products and services in the industrial digitalization sector are offered under the brand name Metris and help customers to make their plants more user-friendly, efficient, and profitable. The publicly listed group has around 26,700 employees and more than 280 locations in over 40 countries. 
ANDRITZ PULP & PAPER
ANDRITZ Pulp & Paper provides equipment, systems, complete plants and services for the production of all types of pulp, paper, board and tissue. The technologies and services focus on maximum utilization of raw materials, increased production efficiency and sustainability as well as lower overall operating costs. Boilers for power production, flue gas cleaning plants, plants for the production of nonwovens and panelboard (MDF), as well as recycling and shredding solutions for various waste materials also form a part of this business area.