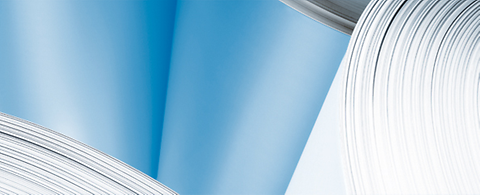 ANDRITZ to supply new HERB recovery boiler to Ilim Group's "Big Ust-Ilimsk Project" in Russia
2019/07/10
International technology group ANDRITZ has received an order from Russia's Ilim Group to supply a new recovery boiler to its Ust-Ilimsk mill in Russia. The ANDRITZ HERB recovery boiler will have a black liquor combustion capacity of 1,950 tds/d, with start-up planned in the second half of 2021.
The order is part of the one billion US dollar "Big Ust-Ilimsk Project" that targets increasing pulp output at the mill by 130,000 tons per year and a finished product capacity increase from 550,000 to 1.5 million tons per year.
The HERB recovery boiler offers high efficiency and availability as well as a modern combustion air system, among other things. It is designed to handle all non-condensable odorous gases generated in the new pulp line in any foreseen operating situation.
In recent years, ANDRITZ has received three major recovery boiler upgrade orders from the Ilim Group, and this new HERB recovery boiler delivery is another example of the excellent long-term relationship between the Ilim Group and ANDRITZ.
- End -
ANDRITZ GROUP
ANDRITZ is an international technology group providing plants, systems, equipment, and services for various industries. The company is one of the technology and global market leaders in the hydropower business, the pulp and paper industry, the metal working and steel industries, and in solid/liquid separation in the municipal and industrial segments. Other important fields of business are animal feed and biomass pelleting, as well as automation, where ANDRITZ offers a wide range of innovative products and services in the IIoT (Industrial Internet of Things) sector under the brand name of Metris. In addition, the company is active in power generation (steam boiler plants, biomass power plants, recovery boilers, and gasification plants) and environmental technology (flue gas and exhaust gas cleaning plants) and offers equipment for the production of nonwovens, dissolving pulp, and panelboard, as well as recycling plants.
ANDRITZ stands for passion, partnership, perspectives and versatility – core values to which the company is committed. The listed Group is headquartered in Graz, Austria. With almost 170 years of experience, over 29,000 employees, and more than 280 locations in over 40 countries worldwide, ANDRITZ is a reliable and competent partner and helps its customers to achieve their corporate and sustainability goals.
ANDRITZ PULP & PAPER
ANDRITZ Pulp & Paper is a leading global supplier of complete plants, systems, equipment, and comprehensive services for the production and processing of all types of pulp, paper, board, and tissue. The technologies cover processing of logs, annual fibers, and waste paper; production of chemical pulp, mechanical pulp, and recycled fibers; recovery and reuse of chemicals; preparation of paper machine furnish; production of paper, board, and tissue; sizing, calendering and coating of paper; as well as treatment of reject materials and sludge. The service offering includes system and machine modernization, rebuilds, spare and wear parts, on-site and workshop services, optimization of process performance, maintenance and automation solutions, as well as machine relocation and second-hand equipment. Biomass, steam and recovery boilers for power production, gasification and flue gas cleaning plants, systems and plants for the production of nonwovens and absorbent hygiene products, dissolving pulp, and panelboard (MDF), as well as recycling and shredding solutions for various waste materials also form a part of this business area.
ILIM GROUP
Ilim Group is one of the leaders of the pulp and paper industry globally. The Company is headquartered in St. Petersburg and has production facilities in Arkhangelsk, Irkutsk, Leningrad, and Moscow Oblasts. The annual production output of Ilim Group exceeds 3.4 million tons of pulp and paper products, which are supplied to more than 70 countries worldwide. Ilim's investment program worth USD 3 billion covers a period through 2021. As a result, the total annual capacity of Ilim's mills will reach 4.4 million tons of pulp and paper products.