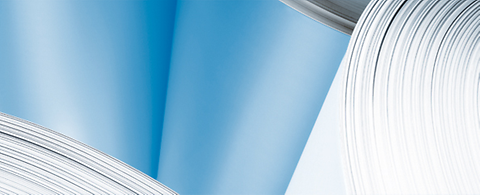 ANDRITZ to supply evaporation plant to ITC Paperboards and Specialty Papers Division in India
2020/11/04
International technology Group ANDRITZ has received an order from ITC Paperboards and Specialty Papers Division (ITC-PSPD) to supply a new evaporation plant for its Bhadrachalam unit located in Telangana, India.
ANDRITZ will supply a new 7-effect evaporation plant on EPC basis with a capacity of 390 t/h that will concentrate kraft black liquor to a final dry solids content of 75%. The plant will be the largest in India and have the capability to improve the quality of condensate from the existing mill so that it can be re-used effectively in the mill and also to reduce water consumption.
ANDRITZ's lamella technology in the evaporators ensures the desired steam economy at all times, reduces energy consumption by circulation pumps, as well as providing higher black liquor concentration and stability, thus leading to increased and stabilized power production in the recovery boiler. The technology also delivers optimized vapor condensate quality that contributes towards a reduction in the mill's operating costs. In addition, fewer and shorter washing cycles will enhance overall availability.
This investment is part of ITC-PSPD's recovery plant modernization project to further strengthen its market position in the paperboard and specialty paper segment.
ITC-PSPD is one of the largest manufacturers of packaging and graphic boards in Southern Asia. The company's Bhadrachalam unit produces value-added folding boxboard.
- End -
ANDRITZ GROUP
International technology group ANDRITZ offers a broad portfolio of innovative plants, equipment, systems and services for the pulp and paper industry, the hydropower sector, the metals processing and forming industry, pumps, solid/liquid separation in the municipal and industrial sectors, as well as animal feed and biomass pelleting. The global product and service portfolio is rounded off with plants for power generation, recycling, the production of nonwovens and panelboard, as well as automation and digital solutions offered under the brand name of Metris. The publicly listed group today has around 27,800 employees and more than 280 locations in over 40 countries.
ANDRITZ PULP & PAPER
ANDRITZ Pulp & Paper provides equipment, systems, complete plants and services for the production of all types of pulp, paper, board and tissue. The technologies and services focus on maximum utilization of raw materials, increased production efficiency and sustainability as well as lower overall operating costs. Boilers for power production, flue gas cleaning plants, plants for the production of nonwovens and panelboard (MDF), as well as recycling and shredding solutions for various waste materials also form a part of this business area.