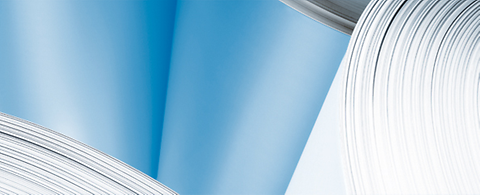 ANDRITZ successfully starts up stock preparation system at Vinda Personal Care, China
2021/09/22
International technology group ANDRITZ has successfully started up a stock preparation system supplied to Vinda Personal Care (Guangdong) Co., Ltd., as part of its tissue production at the mill in Yangjiang, Guangdong, China.
With this new line, there are now more than 20 stock preparation systems from ANDRITZ operating in different mills belonging to the Vinda Group.
The new system comprises specific lines for NBKP (Needle Bleached Kraft Pulp), LBKP (Leaf Bleached Kraft Pulp) and bagasse as raw material. ANDRITZ installed the complete stock preparation system, with equipment for low-consistency (LC) pulping, low-consistency (LC) refining, high-consistency (HC) refining, the approach flow system, and broke handling. Two innovative 120 bdmt/d HC refining systems, each consisting of an ANDRITZ Pulp Screw Press and an HC refiner, enable excellent processing of the special raw material mix and ensure superior tissue properties at a minimized NBKP content.
Mr. Dong Yiping, Executive Director of Vinda International Holdings Limited, says: "With the new ANDRITZ HC refining systems, we achieve better fiber quality in terms of strength, softness and absorbency compared to a conventional LC system in a similar tissue application. Our customers gave very positive feedback as to handfeel and softness of the final product – further proof that our decision to trust in ANDRITZ again was absolutely right."
Vinda Personal Care (Guangdong) Co., Ltd., part of the Vinda Group, is one of the top four tissue producers in China. The Vinda Group provides high-quality hygiene products and services and operates four core business segments with the key brands Vinda, Tempo, Tork, TENA, Dr. P, Libresse, VIA, Libero, and Drypers.
- End -
ANDRITZ GROUP
International technology group ANDRITZ offers a broad portfolio of innovative plants, equipment, systems and services for the pulp and paper industry, the hydropower sector, the metals processing and forming industry, pumps, solid/liquid separation in the municipal and industrial sectors, as well as animal feed and biomass pelleting. Plants for power generation, flue gas cleaning, recycling, and the production of nonwovens and panelboard complete the global product and service offering. Innovative products and services in the industrial digitalization sector are offered under the brand name Metris and help customers to make their plants more user-friendly, efficient and profitable. The publicly listed group has around 26,700 employees and more than 280 locations in over 40 countries.
ANDRITZ PULP & PAPER
ANDRITZ Pulp & Paper provides equipment, systems, complete plants and services for the production of all types of pulp, paper, board and tissue. The technologies and services focus on maximum utilization of raw materials, increased production efficiency and sustainability as well as lower overall operating costs. Boilers for power generation, flue gas cleaning systems, plants for the production of nonwovens and panelboard (MDF), as well as recycling and shredding solutions for various waste materials also form a part of this business area. State-of-the-art IIoT technologies as part of Metris digitalization solutions complete the comprehensive product offering.