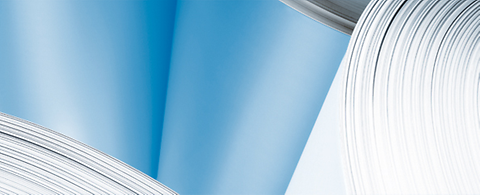 ANDRITZ successfully starts up new COMPACT PRESS at BillerudKorsnäs' Gruvön mill in Sweden
2021/12/07
International technology group ANDRITZ has successfully started up the first ANDRITZ COMPACT PRESS wash press at BillerudKorsnäs' Gruvön mill located in Värmland, Sweden.
Final acceptance was received in September 2021.
With its small footprint, high availability and extremely effective washing efficiency, the COMPACT PRESS is well known in the pulp industry. Successful start-up and completion of the project was a result of the ongoing, close cooperation between ANDRITZ and BillerudKorsnäs. ANDRITZ also supplied a DD-Washer, MC pumps and a pulp Screw Press for a new brownstock washing sideline in 2019.
BillerudKorsnäs is a leading player for liquid packaging board and a global leader in the production of high-porosity sack paper manufactured from primary fibers. In Europe, the company holds a leading position for primary fiber-based kraft paper, fluting and pure white liner and is also one of the largest producers of cartonboard from primary fibers.
- End -
ANDRITZ GROUP
International technology group ANDRITZ offers a broad portfolio of innovative plants, equipment, systems and services for the pulp and paper industry, the hydropower sector, the metals processing and forming industry, pumps, solid/liquid separation in the municipal and industrial sectors, as well as animal feed and biomass pelleting. Plants for power generation, flue gas cleaning, recycling, and the production of nonwovens and panelboard complete the global product and service offering. Innovative products and services in the industrial digitalization sector are offered under the brand name Metris and help customers to make their plants more user-friendly, efficient and profitable. The publicly listed group has around 26,800 employees and more than 280 locations in over 40 countries.
ANDRITZ PULP & PAPER
ANDRITZ Pulp & Paper provides equipment, systems, complete plants and services for the production of all types of pulp, paper, board and tissue. The technologies and services focus on maximum utilization of raw materials, increased production efficiency and sustainability as well as lower overall operating costs. Boilers for power generation, flue gas cleaning systems, plants for the production of nonwovens and panelboard (MDF), as well as recycling and shredding solutions for various waste materials also form a part of this business area. State-of-the-art IIoT technologies as part of Metris digitalization solutions complete the comprehensive product offering.