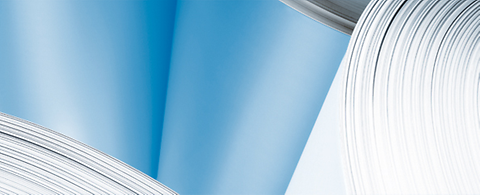 ANDRITZ successfully starts up leading technologies for Klabin's Eukaliner brown pulp mill in Brazil
2022/01/25
International technology group ANDRITZ has successfully started up state-of-the-art and environmentally leading pulp production and chemical recovery technologies for Klabin's Puma II line in Ortigueira, Paraná, Brazil.
Pablo Cadaval, General Mill Manager of Klabin's Puma Unit, says: "We are very satisfied with the way we were able to manage and finish the project and start our key equipment for the Puma II line together with ANDRITZ, despite the hardships of the COVID-19 pandemic."
The ANDRITZ scope of supply included:
The excellent business relationship between ANDRITZ and Klabin was once again confirmed when the Puma II EukalinerTM production line started up successfully during the fourth quarter of 2021, almost on schedule regardless of the worldwide pandemic.
Francisco Razzolini, Klabin's Director of Industrial Technology, Innovation and Sustainability, says: "Klabin, along with its partners, has extensive expertise in creating solutions that contribute to the processes of pulp and packaging paper production. ANDRITZ is one of the great examples, which – besides being fundamental to the entire production area – also proves to be a reference in optimizing processes, with cutting-edge technology."
- End -
ANDRITZ GROUP
International technology group ANDRITZ offers a broad portfolio of innovative plants, equipment, systems and services for the pulp and paper industry, the hydropower sector, the metals processing and forming industry, pumps, solid/liquid separation in the municipal and industrial sectors, as well as animal feed and biomass pelleting. Plants for power generation, flue gas cleaning, recycling, and the production of nonwovens and panelboard complete the global product and service offering. Innovative products and services in the industrial digitalization sector are offered under the brand name Metris and help customers to make their plants more user-friendly, efficient and profitable. The publicly listed group has around 26,800 employees and more than 280 locations in over 40 countries.
ANDRITZ PULP & PAPER
ANDRITZ Pulp & Paper provides equipment, systems, complete plants and services for the production of all types of pulp, paper, board and tissue. The technologies and services focus on maximum utilization of raw materials, increased production efficiency and sustainability as well as lower overall operating costs. Boilers for power generation, flue gas cleaning systems, plants for the production of nonwovens and panelboard (MDF), as well as recycling and shredding solutions for various waste materials also form a part of this business area. State-of-the-art IIoT technologies as part of Metris digitalization solutions complete the comprehensive product offering.
ABOUT KLABIN 
Klabin is Brazil's largest producer and exporter of packaging paper, the only company in the country to offer one-stop shop solutions in hardwood, softwood and fluff pulp, as well as the leader in the corrugated board packaging and industrial bags markets. Founded in 1899, it has 24 industrial units in Brazil and one in Argentina.
Its entire management is guided by sustainable development, pursuing integrated and responsible growth that combines profitability, social development and environmental commitment. Since 2014, Klabin has been a part of the Corporate Sustainability Index (ISE) of the São Paulo Stock Exchange (B3), and in 2020, it was included in two portfolios of the Down Jones Sustainability Index: the World Index and the Emerging Markets Index. As a signatory to the United Nations Global Compact and the Brazilian Pact to Eradicate Slave Labor, Klabin seeks suppliers and business partners who share its values of ethics, transparency and respect for the principles of sustainability.