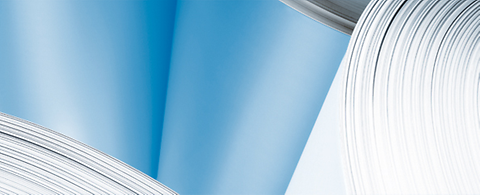 ANDRITZ to upgrade wet section of special paper machines at Papierfabriek Doetinchem, Netherlands
2022/04/25
International technology group ANDRITZ has received an order from Papierfabriek Doetinchem, Netherlands, to upgrade the wet sections of its PM1 and PM3 special paper machines.
The start-ups are scheduled for 2022.
The aim of the investment is to improve the paper quality and provide the basis for a possible capacity increase. ANDRITZ will deliver ModuScreen HB dilution headbox screens, PrimeFlow AT headboxes with PrimeProfiler F dilution control, and pumps for both machines.
The proven ModuScreen HB ensures efficient and almost pulsation-free screening at low energy consumption thanks to the design following the inflow principle and to the screen's unique accept chamber design.
The PrimeFlow AT headbox has a patented "Accelerating Tube" design with unique, nested trapezoid outlets. It features a rugged design structure, sheets in the nozzle for turbulence control, and capacity for high-resolution dilution profiling. This provides excellent jet quality, fiber dispersion and fiber orientation control over a wide range of grades and speeds.
The mill produces 70,000 t/a of paper for a broad range of applications. All products are made from first-class recycled fibers and can also be recycled again. They are biodegradable and standard PEFC certified.
- End -
ANDRITZ GROUP
International technology group ANDRITZ offers a broad portfolio of innovative plants, equipment, systems, services and digital solutions for a wide range of industries and end markets. ANDRITZ is a global market leader in all four of its business areas – Pulp & Paper, Metals, Hydro, and Separation. Technological leadership, global presence and sustainability are the cornerstones of the group's strategy, which is focused on long-term profitable growth. The publicly listed group has around 26,800 employees and over 280 locations in more than 40 countries.
ANDRITZ PULP & PAPER
ANDRITZ Pulp & Paper provides sustainable technology, automation, and service solutions for the production of all types of pulp, paper, board and tissue. The technologies and services focus on maximum utilization of raw materials, increased production efficiency, lower overall operating costs as well as innovative decarbonization strategies and autonomous plant operation. Boilers for power generation, flue gas cleaning systems, various nonwoven technologies, panelboard (MDF) production systems, as well as recycling and shredding solutions for numerous waste materials also form a part of this business area. State-of-the-art IIoT technologies as part of Metris digitalization solutions complete the comprehensive product offering.