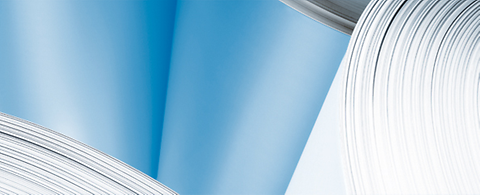 ANDRITZ upgrades tissue machines at Sofidel, Sweden, to use bio-syngas in drying – a first in the tissue industry
2022/05/06
International technology group ANDRITZ has signed an agreement with the Sofidel Group to upgrade hood technology at its Kisa tissue mill in Sweden.
The ANDRITZ equipment will enable Sofidel to use renewable gas (bio-syngas) to dry tissue or any other type of paper. This is the first-time that bio-syngas will be used in the paper industry for paper drying. Start-up is planned for the first half of 2023.
In order to be able to switch the heating process from the LPG (Liquefied Petroleum Gas) currently used to burn bio-syngas instead, the burners at PM3 and PM4 in the Kisa mill will be replaced and the combustion chamber in the hood of PM3 will be upgraded by ANDRITZ Novimpianti. This will ensure a uniform flow of gas and thus enable effective and consistent tissue drying. Once the upgrade has been completed, PM3 will use 100 percent bio-syngas for paper drying, while the PM4 burner will be partially fueled by bio-syngas.
This investment is part of Sofidel's goal to reduce CO₂ emissions by 8,500 tons annually. The bio-syngas used for the heating process will be generated in a thermochemical conversion plant on the Kisa site, using locally-sourced woodchips as biofuel.
ANDRITZ Novimpianti's role at Kisa is based on its many years of experience with air and energy systems for tissue, paper and board. ANDRITZ Novimpianti Managing Director Luca Linari says: "This is the first time that bio-syngas will be used to dry paper and represents a significant step towards the entire paper industry becoming more sustainable. And ANDRITZ is very proud to support Sofidel in its initiative to reduce CO₂ emissions."
Sofidel Chief Technical Officer Davide Mainardi says: "The adoption of bio-syngas at Kisa is a major feature on our sustainability roadmap. This initiative with ANDRITZ Novimpianti, Meva Energy and the University of Pisa brings concrete benefits that will yield results within a relatively short time frame. It will also help give us confidence that our interim goal of a 40 percent reduction in CO₂ emissions by 2030 compared with the base year 2018 is achievable with technology already available."
- End -
ANDRITZ GROUP
International technology group ANDRITZ offers a broad portfolio of innovative plants, equipment, systems, services and digital solutions for a wide range of industries and end markets. ANDRITZ is a global market leader in all four of its business areas – Pulp & Paper, Metals, Hydro, and Separation. Technological leadership, global presence and sustainability are the cornerstones of the group's strategy, which is focused on long-term profitable growth. The publicly listed group has around 27,100 employees and over 280 locations in more than 40 countries.
ANDRITZ PULP & PAPER
ANDRITZ Pulp & Paper provides sustainable technology, automation, and service solutions for the production of all types of pulp, paper, board and tissue. The technologies and services focus on maximum utilization of raw materials, increased production efficiency, lower overall operating costs as well as innovative decarbonization strategies and autonomous plant operation. Boilers for power generation, flue gas cleaning systems, various nonwoven technologies, panelboard (MDF) production systems, as well as recycling and shredding solutions for numerous waste materials also form a part of this business area. State-of-the-art IIoT technologies as part of Metris digitalization solutions complete the comprehensive product offering.