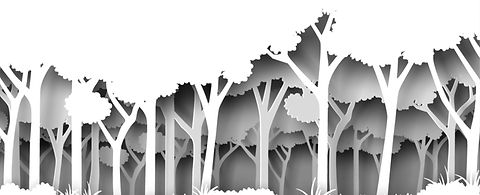 Sustainable tissue production with PrimeLine technologies and services
Sustainability isn't just about how many times a product can be used. It is about how the product positively affects the environment, the economy, and our health and communities. On these pages, we present a selection of technologies and services for tissue production that strongly support this effect.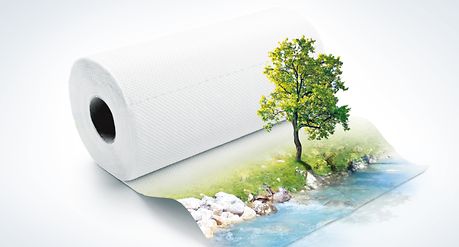 We offer products and services for the entire tissue production process, from fiber preparation to the tissue machine, with fabrics and rolls, pumps, automation, and services that help to reduce the environmental impact without compromising the quality of the end product.
One of our major goals is to help our customers to reduce their CO2 footprint. This can be achieved, for example, by:
Using an approach flow system with double dilution to reduce the energy consumed by the fan pump and screen by about 10%.
Installing a Rebel high-performance roll cover on the tissue suction roll, which can improve sheet dryness after the press by 1% and more, allowing an increase in machine speed or energy savings in the drying section of between 50 and 100 kWh/t of paper produced. The Rebel can operate without water cooling on the pressure rolls, permitting energy savings of up to 25% of the initial roll driving power requirement.
Installing a PrimePress XT Evo shoe press to reduce energy consumption and/or save fibers. The shoe press is loaded by two pressurized hoses, allowing a mill to fine-tune the nip profile for maximum dryness, maximum bulk, or a combination of the two. Our Impulse shoe press belt in combination with StrataPress T press felt designs helps to achieve lowest possible energy consumption.
Installing a PrimeDry YES heat recovery steam generator system. Our solution is to use exhaust air from a gas-fired Yankee hood and condensate from the Yankee in a steam generator (heat exchanger) to produce 15% of the steam required for the Yankee, saving up to 5% in thermal energy consumption.
Installing a larger diameter PrimeDry Steel Yankee in combination with a steam-heated PrimeDry Hood. Steam generated with biomass is used in both systems, resulting in a drying system with zero CO2eq emissions.
Using digital solutions such as ANDRITZ Metris to optimize production while minimizing the tissue mill's total GHG emissions.
Click on the teaser boxes here below to find more detailed information.