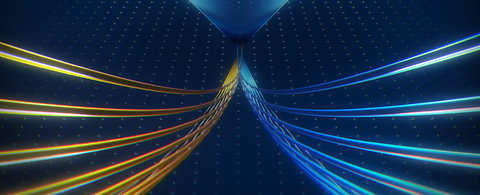 ANDRITZ Fabrics and Rolls – the new benchmark for innovative fabrics, felts, rolls technology and services
The former Xerium brands of Huyck Wangner, Weavexx, Stowe Woodward, Xibe/Stowe, Mount Hope, Robec, IRGA, JJ Plank and Spencer Johnston have joined ANDRITZ Kufferath to form ANDRITZ Fabrics and Rolls.

The result of this integration is that ANDRITZ becomes a full-line supplier of Paper Machine Clothing and Roll Service for the global Pulp and Paper Industry as well as other process industries.

Our world-class products and experienced Applications Engineering teams, and strategically located global manufacturing plants continue to deliver documented value for our customers. With our innovative patented product portfolio of fabrics, felts, belts, roll covers, SMART™ Technology machine automation systems, spreader rolls, and mechanical services, ANDRITZ Fabrics and Rolls provides these industries with tailored solutions designed to optimize the performance of production equipment and reduce the costs of their operations.

Exciting New Company, and Exciting New Technology
We are also very excited to introduce three new families of uniquely engineered machine clothing portfolios; TransForm™, StrataPress™ & MasterDry™. Be sure to bookmark this page to keep a close watch as we share more exciting details soon!