ANDRITZ Fabrics and Rolls
A History of Innovation
Innovative fabric structures for game-changing performance
200 years experience, 500 patents and technology driven
The combined companies represent 200+ years of experience, over 500 patents, and some of the leading technologies available on the market with a truly global scale. Serving the industry from numerous locations worldwide, the combined entities have 3,100 employees operating out of 29 locations, including 11 machine clothing factories and 18 roll repair and mechanical service centers located in 14 countries. ANDRITZ Fabrics and Rolls sites are located in all the major pulp and paper producing regions, with plants in North America, Europe, Latin America, China and Asia-Pacific.

Xerium machine clothing technology
Dating to the 1800's, Xerium companies developed and introduced much of the technology used in the industry today.
ANDRITZ Kufferath fabric technology
A trusted developer and supplier of value added forming fabric technology.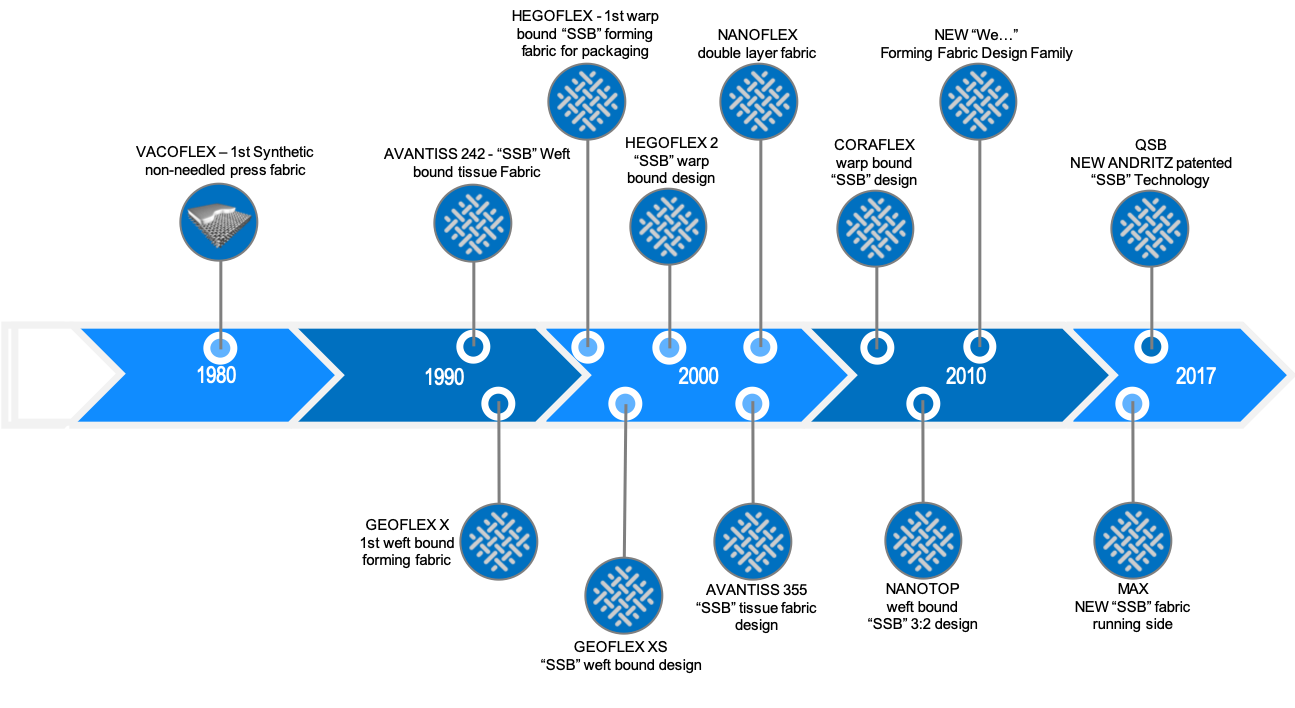 Xerium Roll cover technology
Also with beginnings of over 150 years ago, Xerium companies are responsible for innovating much of the modern roll technology used today.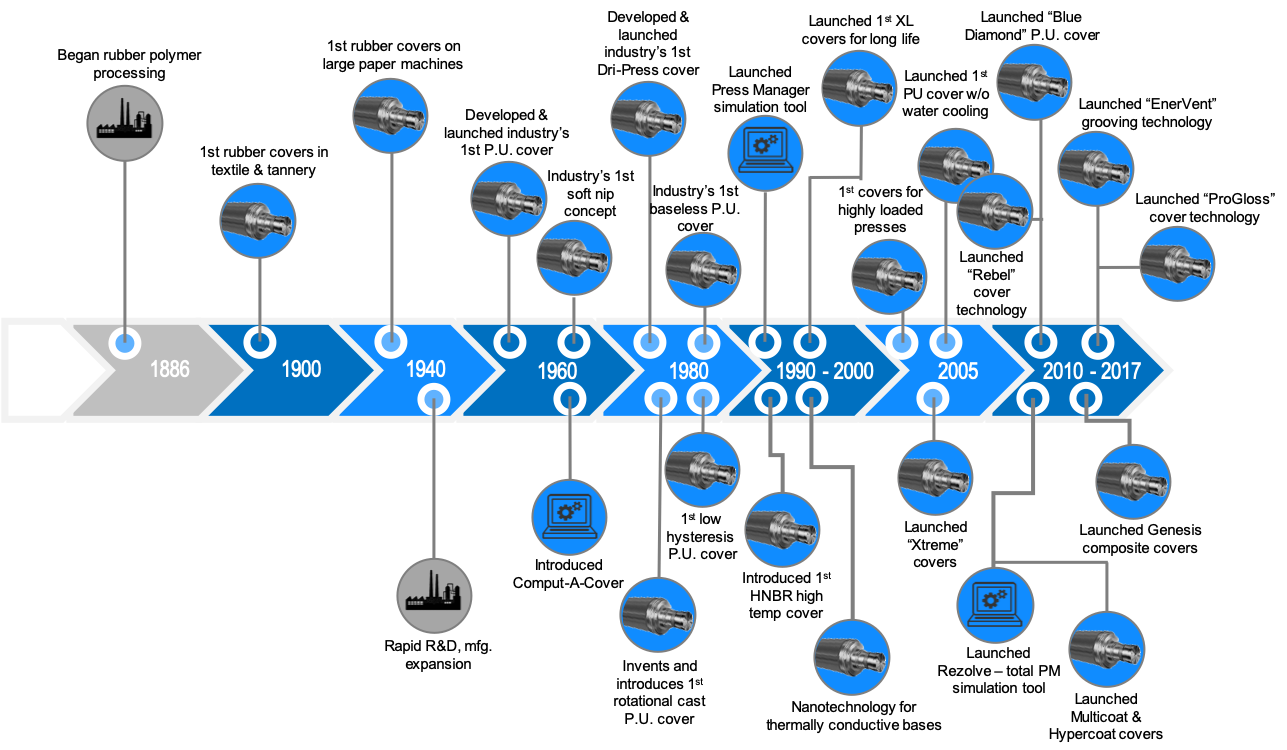 Xerium spreader roll technology
Xerium companies invented the entire spreader roll technology category beginning nearly a century ago.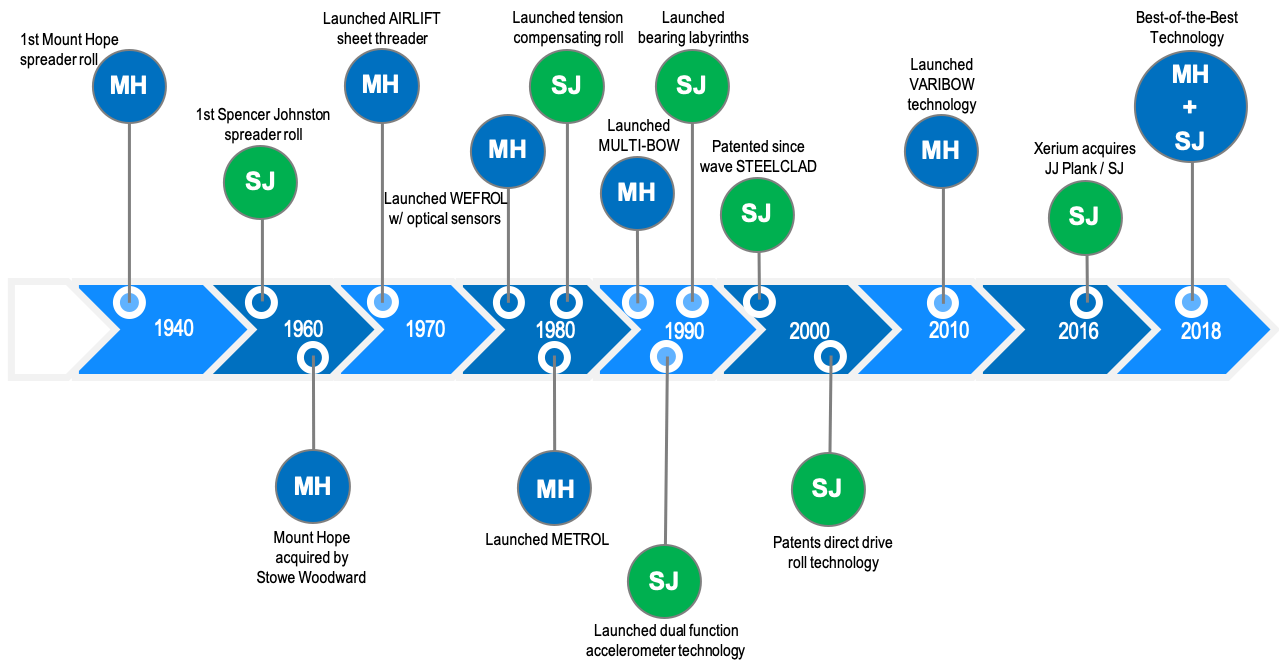 Xerium SMART™ technology
Xerium also pioneered, and is still the only supplier of real-time dynamic nip sensor technology