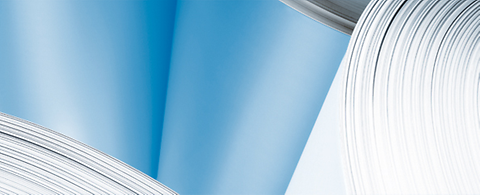 Guangxi Chongzuo Lelin Forestry Development produces first fibers with the world's largest pressurized refining system
2022/07/04
Guangxi Chongzuo Lelin Forestry Development Co. Ltd., China, has successfully produced the first fibers with its high-capacity pressurized refining system delivered by ANDRITZ.
The new system features a design capacity of 80 bdmt/h and is currently the largest of its kind in the world to form part of the largest MDF line.
ANDRITZ installed the complete system, from chip washing to refining. It comprises a 74" single-disc refiner with the largest flat refining surface available and highest axial load capacity ever built. With an impressive height of nearly 2.4 meters and a total weight (empty) of 21.7 tons, the HC refiner, type S2074M, is a real giant – built for outstanding production rates.
Wei Rengang, General Manager, Guangxi Chongzuo Lelin Forestry Development, says: "The entire line, and especially our new HC refiner is really impressive – not only because of its dimensions. It has already shown very promising performance. Our thanks go to ANDRITZ for their hard work and the exceptionally good collaboration."
Guangxi Chongzuo Lelin Forestry Development Co. Ltd. is part of the Lelin Group, headquartered in Nanning, Guangxi, which has been focusing on wood-based panel production for nearly 20 years. In addition to two biomass power plants, the company owns four wood-based panel manufacturing enterprises and will have an annual fiberboard output of 1,300,000 m3 after the new line is completed. The Guangxi Lelin Group is well-known for its high-quality products, ranging from door panels, engraving and milling panels to formaldehyde-free board and furniture board.
- End -
ANDRITZ GROUP
International technology group ANDRITZ offers a broad portfolio of innovative plants, equipment, systems, services and digital solutions for a wide range of industries and end markets. ANDRITZ is a global market leader in all four of its business areas – Pulp & Paper, Metals, Hydro, and Separation. Technological leadership, global presence and sustainability are the cornerstones of the group's strategy, which is focused on long-term profitable growth. The publicly listed group has around 27,100 employees and over 280 locations in more than 40 countries.
ANDRITZ PULP & PAPER
ANDRITZ Pulp & Paper provides sustainable technology, automation, and service solutions for the production of all types of pulp, paper, board and tissue. The technologies and services focus on maximum utilization of raw materials, increased production efficiency, lower overall operating costs as well as innovative decarbonization strategies and autonomous plant operation. Boilers for power generation, flue gas cleaning systems, various nonwoven technologies, panelboard (MDF) production systems, as well as recycling and shredding solutions for numerous waste materials also form a part of this business area. State-of-the-art IIoT technologies as part of Metris digitalization solutions complete the comprehensive product offering.