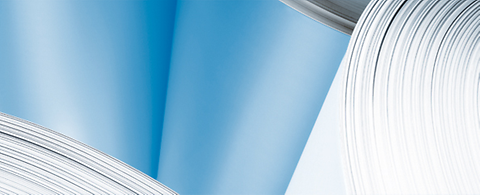 ANDRITZ to supply new flue gas treatment system to Swedish renewable power producer
2023/09/21
International technology group ANDRITZ received an order from Skellefteå Kraft, Sweden, to supply a new flue gas treatment system for their biomass-fired heat and power plant in Hedensbyn.
ANDRITZ will replace the existing electrostatic precipitator (ESP) of the biomass boiler by a new one equipped with the proven ANDRITZ Switched Integrated Rectifier (SIR). The new solution will achieve significantly lower emissions and power consumption than the previous system.
"ANDRITZ offered us a cost-effective solution that was convincing in terms of environmental performance and low power consumption. We also appreciate that ANDRITZ will keep the boiler downtime short during the modernization project," says Jonny Edström, Manager of Development and Maintenance for Production at Skellefteå Kraft.
The new ESP will be installed using the existing steel support structure, which will reduce the construction effort and speed up the project. ANDRITZ's scope of supply comprises the ESP including the SIR for the power supply and the ducts. Start-up of the new system is scheduled for August 2024.
ANDRITZ has delivered more than 30 electrostatic precipitators for biomass plants over the past 15 years. This order again underlines the strength of the company's product and service offering.
Skellefteå Kraft is one of Sweden's largest power producers from renewable sources, mainly wind, hydro power, and biomass.
- End -
ANDRITZ GROUP
International technology group ANDRITZ offers a broad portfolio of innovative plants, equipment, systems, services and digital solutions for a wide range of industries and end markets. Sustainability is an integral part of the company's business strategy and corporate culture. With its extensive portfolio of sustainable products and solutions, ANDRITZ aims to make the greatest possible contribution to a sustainable future and help its customers achieve their sustainability goals. ANDRITZ is a global market leader in all four of its business areas – Pulp & Paper, Metals, Hydro and Separation. Technological leadership and global presence are cornerstones of the group's strategy, which is focused on long-term profitable growth. The publicly listed group has around 29,900 employees and over 280 locations in more than 40 countries.