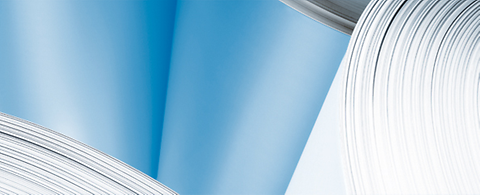 ANDRITZ to supply environmentally leading chemical recovery technologies to The Navigator Company in Setúbal, Portugal
2023/10/17
International technology group ANDRITZ has received an order from the pulp and paper producer The Navigator Company to supply a new recovery boiler, new ash leaching system and an upgrade of the non-condensable gases (NCG) collection and incineration system for its pulp mill in Setúbal, Portugal.
ANDRITZ will execute the order on a turn-key basis with start-up scheduled for the first quarter of 2025.
ANDRITZ's sustainable technologies improve mills' environmental performance and support Navigator's Responsible 2030 Agenda.
The non-condensable gases (NCG) collection and incineration system is part of ANDRITZ's CircleToZero initiative that focuses on eliminating unused side streams, create new added-value products and lay a foundation for zero emissions and zero waste production. 
Paulo Francisco, Head of CIS-CR4 Project, The Navigator Company, comments: "The new equipment and systems will substantially improve Setúbal mill's environmental performance and enable stable production capacity over a long period of time."
Henrik Wikstedt, Vice President, Recovery Boilers, ANDRITZ, says: "The state-of-the-art HERB recovery boiler technology brings significant benefits with respect to safety, operational efficiency and availability, and enables a significant increase in green energy production in the future. We are proud to collaborate with The Navigator Company once again on this important project." 
This order includes ANDRITZ's fourth recovery boiler delivery to Navigator mills, which reflects the long-standing successful cooperation between ANDRITZ and The Navigator Company.
The ANDRITZ scope of supply includes:
A new HERB recovery boiler designed for a virgin black liquor burning capacity of 2,100 tds/d with steam parameters of 64 bar(a) and 460 °C. The new boiler is designed for long continuous operation periods without a need for water washes. It will replace the existing recovery boiler that has been in operation at Setúbal for decades. The recovery boiler investment supports possible future developments at the Setúbal mill as it is equipped with the possibility of increasing steam parameters and black liquor dry solids concentration. The boiler features a high degree of automation with digitalization products such as smelt spout robots, higher-level controlling systems and water leakage advisor. 
A new ash leaching system, integrated into the recovery boiler, with a capacity of 95 t/d. It will reduce chlorine and potassium levels but also recover important chemicals.
An upgrade to the non-condensable gases (NCG) collection and incineration system. The delivery includes the collection of dilute non-condensable gases (DNCG) from the fiberline and evaporation areas, and an upgrade to the concentrated non-condensable gases (CNCG) collection and incineration system. Both DNCG and CNCG will be incinerated in the new recovery boiler. The NCG system upgrade will improve mill safety and environmental efficiency, thus meeting the strictest environmental and social requirements.
- End -
ANDRITZ GROUP
International technology group ANDRITZ offers a broad portfolio of innovative plants, equipment, systems, services and digital solutions for a wide range of industries and end markets. Sustainability is an integral part of the company's business strategy and corporate culture. With its extensive portfolio of sustainable products and solutions, ANDRITZ aims to make the greatest possible contribution to a sustainable future and help its customers achieve their sustainability goals. ANDRITZ is a global market leader in all four of its business areas – Pulp & Paper, Metals, Hydro and Separation. Technological leadership and global presence are cornerstones of the group's strategy, which is focused on long-term profitable growth. The publicly listed group has around 29,900 employees and over 280 locations in more than 40 countries.
ANDRITZ PULP & PAPER
ANDRITZ Pulp & Paper provides sustainable technology, automation, and service solutions for the production of all types of pulp, paper, board and tissue. The technologies and services focus on increased production efficiency, lower overall operating costs as well as innovative decarbonization strategies and autonomous plant operation.
The product portfolio also includes boilers for power generation, flue gas cleaning systems, various nonwoven technologies, and panelboard (MDF) production systems. With waste-to-value recycling, shredding and energy solutions, waste and by-product streams from production are converted into valuable secondary raw materials as well as into sustainable resources for energy generation. State-of-the-art IIoT technologies as part of Metris digitalization solutions complete the comprehensive product offering.