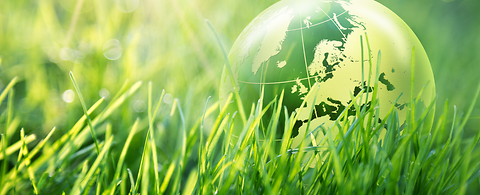 ANDRITZ successfully starts up a Universal Shredder FRP at Kinnarps AB, Sweden
2020/02/21
International technology Group ANDRITZ has successfully completed the start-up of a Universal Shredder FRP in the Kinnarps AB furniture production plant in Kinnarp, Sweden.
The ANDRITZ Universal Shredder FRP, type 2000P, is capable of processing up to four tons of wood waste per hour from the furniture production plant. After processing, this waste is finally used as biomass to generate district heating for the entire Kinnarp area. The FRP is a powerful single-shaft shredder with a large cutting surface area and unique cutting geometry that enables one-step processing of waste as well as removal of metal parts. The cutting system consists of overlapping knives to ensure uniform breakdown of materials and consistent particle sizes.
The new FRP2000P replaces a pre-shredder and a hammer mill as the customer was previously forced to shred the wood waste in a two-step process. The scope of delivery also included supply of the input hopper and the discharge screw conveyor.
Kinnarps is Europe's leading supplier of complete interior design solutions for offices, schools and health care, with operations in 40 countries and a Group turnover of 4.2 billion SEK (Swedish krona). The entire value chain is characterized by high quality and low environmental impact – from raw materials to finished solutions. Kinnarps was founded in 1942 and is a wholly family-owned company with manufacturing facilities in Sweden.
- End -
ANDRITZ GROUP
ANDRITZ is an international technology group providing plants, systems, equipment, and services for various industries. The company is one of the technology and global market leaders in the hydropower business, the pulp and paper industry, the metal working and steel industries, and in solid/liquid separation in the municipal and industrial segments. Other important fields of business are animal feed and biomass pelleting, as well as automation, where ANDRITZ offers a wide range of innovative products and services in the IIoT (Industrial Internet of Things) sector under the brand name of Metris. In addition, the company is active in power generation (steam boiler plants, biomass power plants, recovery boilers, and gasification plants) and environmental technology (flue gas and exhaust gas cleaning plants) and offers equipment for the production of nonwovens, dissolving pulp, and panelboard, as well as recycling plants.
ANDRITZ stands for passion, partnership, perspectives and versatility – core values to which the company is committed. The listed Group is headquartered in Graz, Austria. With almost 170 years of experience, approximately 29,700 employees, and more than 280 locations in over 40 countries worldwide, ANDRITZ is a reliable and competent partner and helps its customers to achieve their corporate and sustainability goals.
ANDRITZ RECYCLING
The ANDRITZ plant range offers recycling solutions for a wide variety of different applications: Electronic and electrical waste, refrigerators, cables and flexible wires, metals, end of life vehicle parts like oil filters, motor blocks and tires, household, industrial, organic and wood waste as well as rejects from the pulp and paper industry. The service offering includes system and machine modernization, rebuilds, spare and wear parts, on-site and workshop services, optimization of process performance, maintenance and automation solutions, as well as machine relocation and second-hand equipment.